SUSTAINABLE ECONOMY SUMMIT
May 30-31,  2022, Sheraton Grand Warsaw
The conference is aimed at companies implementing and pursuing sustainable development goals, representing many sectors of the economy. It is a unique Executive Club project aimed at promoting the idea of sustainable development and responsible business. The event culminates in the "Sustainable Economy Diamonds" awards gala.
CONFERENCE: day 1 (May 30)
SUSTAINABLE ECONOMY DIAMONDS
CONFERENCE: day 2 (May 31)
Partners of previous edition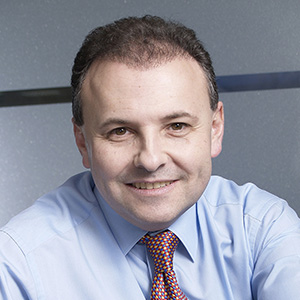 Prof. Witold Orłowski
Economist, lecturer at the Warsaw University of Technology Business School
Member of the Club's Board, economist, member of the Economic Council to the Prime Minister, Head of the Economic Advisory Council to the President of the Republic of Poland 2001-2005. Founder of the Independent Center for Economic Studies NOBE, 2002-05 Head of the Economic Advisory Council to the President of the Republic of Poland, lecturer in macroeconomics, author of many scientific books and publications in this field. Since 2003 Director of Warsaw University of Technology Business School.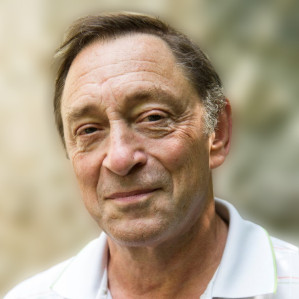 Dr Guy Standing
Professor, School of Oriental and African Studies, University of London, member of the Academy of Social Sciences
Guy Standing is a professor at the School of Oriental and African Studies, University of London, and a Fellow of the Academy of Social Sciences. He was previously Professor of Economic Security at the University of Bath, Professor of Labour Economics at Monash University, and Director of the Socio-Economic Security Programme of the International Labour Organization, in the United Nations. He is a co-founder and honorary co-president of the Basic Income Earth Network. His books include A Precariat Charter: From Denizens to Citizens (2014); The Precariat: The New Dangerous Class (2011), Work after Globalization: Building Occupational Citizenship (2009), and Basic Income – A Transformative Policy for India (2015).
Kamil Wyszkowski
Representative and Executive Director, United Nations Global Compact Network Poland
Kamil Wyszkowski is an expert in international law. He holds the National Representative of United Nations Secretary General Initiative Global Compact in Poland – UNGC. He was working as a general director of UNDP in Poland. He also has much experience in implementing development programs abroad.
SUSTAINABLE ECONOMY diamonds 2022
Sustainable Economy Diamonds is a way of presentig and honoring companies for outstanding achievements in the field of sustainable activity and building employee engagement, loyalty and satisfaction. The statuettes are awarded to companies and entrepreneurs who implement investments in accordance with the highest environmental and social standards. The aim of the competition is to distinguish entities that promote ethical activities on a daily basis, being a role model for their colleagues, clients and contractors.
WINNERS of previous edition
Prof. Michał Kleiber
Chairman of the Enterprise, Management and Innovation Council, Vice President of the European Academy of Sciences and Arts, President of ECCOMAS
He was the Academy's President in the years 2007-2010, re-elected for the term 2011-2014. Between 1995 and 2002, Professor Kleiber was the director of the Institute of Fundamental Technological Research of the Polish Academy of Sciences, where since 1986 he has been chairman of the Department of Computational Science and Engineering. In the years 1998-2002 he was member of the Academy's Presidium and between 1997-2001 he chaired the Board for Directors of the Academy's research institutes. Prof. Michał Kleiber pursues research in theoretical and applied mechanics as well as information science and applied math. The main subject of his research are applications of state-of-the-art computational techniques in different areas of scientific research, technology and medicine – particularly for modeling, analyzing, simulating and visualizing of complex non-linear thermo- mechanics phenomena. In recent years, he has been actively involved in research and promotion of national innovation policies. Professor Kleiber is an author or co-author of over 240 scientific works and 7 books published by internationally renowned publishing houses. He is a member of editorial boards of 17 leading international scientific journals and the editor-in-chief of the prestigious Archives of Computational Methods in Engineering (Springer). He has also been active in popularizing science by, among others, being a scientific board member for the popular-science journal Wiedza i Życie (Science and Life). Prof. Kleiber is a winner of many awards, including the most prestigious Polish scientific award conferred by the Foundation for Polish Science and the medal granted by the Kingdom of Belgium for innovation achievements. He has been awarded the title of doctor honoris causa by the universities in Lublin, Kraków, Warsaw, Darmstadt (Germany), Mons (Belgium) and The Polish University Abroad, London, U.K. He also holds the ingenieur honoris causa title from the Ecole National d'Ingenieurs in Metz (France). He is a foreign member of the Austrian Academy of Sciences, member of the European Academy of Sciences and Arts in Salzburg and member of the Academia Europaea in London. He is a full member of the Warsaw Learned Society.Prof. Kleiber lectured and did research during long-term stays at a number of renowned universities world-wide: in Stuttgart, Hannover, Darmstadt and Bochum in Germany; Berkeley, CA and Stoors, CN, USA; Tokyo, Japan; Hong Kong, among others.In the years 1998-2001 Michał Kleiber represented Poland in the EU Joint Research Centre as a member of the Board of Governors and in the "Sustainable Growth" Steering Committee in the 5th Framework Programme. Between 2001 and 2005, he headed the Ministry of Science and Information Technology in the Polish government. From 2002 to 2005, Prof. Kleiber was also the chairman of the Governmental Committee for Offset Contracts. In 2005, he was elected member of the European Research Council (Brussels) and chairman of the European Materials Forum (Strasbourg). In the years 2008 – 2010 he was member of the Governing Council Steering Committee of the European Science Foundation in Strasbourg. He also served as the pro bono science and technology advisor to the President of the Republic of Poland (2006 – 2010).
Marek Krupiński
Executive Director, UNICEF Polska
A graduate of Adam Mickiewicz University in Poznań, in French Philology. His professional career began in the mid-seventies in tourism sector, followed by LOT Polish Airlines in the sales department as well as abroad as the head of LOT's representative office in Tunisia and North Africa; in 1992 he was appointed the head of the Management Board's Office, and next the 1st term PLL LOT.SA.'s Management Board member. After system changes in Poland, he was seconded to the Ministry of Defence as the first civilian director of the International Cooperation Department responsible for implementing civilian governance structures. In the years 1996-2002 Director of the Polish commercial office in the French aviation industry group Aerospatiale. In 2003-2006 he worked as the President/Managing Director in one of the most prominent advertising agencies in the Polish market, carrying out a successful programme of debt reduction and restructuring. In the years 2006 to 2007 he returned to LOT Polish Airlines as its Commercial Vice President/Management Board member. In mid-2007, he was appointed by the Council of the Polish National Committee for UNICEF as its Executive Director.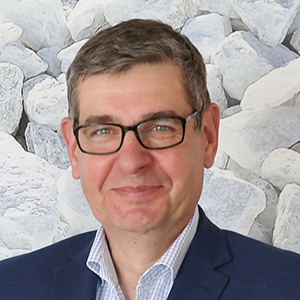 Piotr Maciak
President of the Board, Nordkalk
Graduate of the Faculty of Power and Aeronautical Engineering at the Warsaw University of Technology Professional experience: Since 1991, he has been working in managerial positions in the area of sales and management in large international organizations in the B2B and B2C segment (Henkel, General Electric, Miele, Lafarge, Ursa). He has been working for Nordkalk for 10 years, including 9 years as the President of the Management Board of Nordkalk Sp. o.o. Since 2016, he has been the Commercial Director in the Central Europe Region (Poland, Germany, Ukraine, the Czech Republic and Slovakia). Professional achievements: Changing the organizational and sales model at Nordkalk. He is responsible for the granulated lime project (trade name Nordkalk AtriGran), which has been successfully run since 2009. For several years he has been focusing on the development of sales and investments in Ukraine, mainly in the area of agricultural products.
Piotr Mirosław
President of the Board, Lyreco Polska
Piotr Mirosław has almost 25 years of experience in management of sales, marketing and operations in international companies, both in B2C and B2B markets, in different cultures and organizational structures. Since 2014 heading up Lyreco Poland, being market leader in workplace products and services. Before head of Tech Data in Poland, one of top global IT distributors. Board member of Philips Poland, leading consumer sales and marketing in Poland and Central Europe. Sales Director and Managing Director in LG Electronics Poland. Graduate of Warsaw University of Technology, postgraduate study at Warsaw University, postgraduate program in Business School of Warsaw University of Technology and MBA graduate at University of Illinois.
Prof. Bolesław Rok
Department of Entrepreneurship and Ethics in Business, Kozminski University
Academic Director of Corporate Responsibility Executive Programme, consultant and lecturer to many professional associations, governmental and commercial organizations. He was a successful entrepreneur for almost 20 years from 1989. Founder of the Responsible Business Forum, affiliated to CSR Europe, Advisory Board Coordinator for UN Global Compact Polska, founder of Responsible Companies Ranking, prepared annually from 2007 and published in the main business newspaper in Poland. He is working as a Chief Ethical Officer for Polish Gas and Oil Company (PGNiG), one of the biggest commercial group in CEE. Member of the special advisory CSR Committee to the Ministry of Economy, Leader of Sensegiving Business Network. He is a jury member in Polish National Sales Award, Marketing Director of the Year Award, Verba Veritatis: An Award for the Best Student's Thesis on Business Ethics, member of the Advisory Board of Institute for Innovative Economy, mFoundation, etc. He has been a member in several international projects. His research interests lie in the intersection of business ethics, social innovation, corporate responsibility, sharing economy, sustainability and strategic management.
Wojciech Rosa
Member of the Board, Polpharma
He graduated from the Faculty of Economics and Management at the Koszalin University of Technology, Finance and Accounting at the University of Gdańsk and MBA studies conducted by GFKM from Erasmus University Rotterdam. He started his career with scientific work, specializing in financial mathematics and capital investment strategies. In 2003, he started working for the Polpharma Group as a financial controller of the Chemia Business Unit in Starogard Gdański. In the following years, he performed a key role for the area of domestic and international industrial operations as the Operational Controlling Director. In 2017, he took the position of Corporate Finance Director and is responsible for the finances of the Polpharma Group in Poland.
Prof. Piotr Wachowiak
Rector, Warsaw School of Economics
For 26 years he has had connections with business practice while working in managerial positions in various organizations, among others he was Deputy Director of the Board of Municipal Houses Warszawa-Śródmieście, Director of the Department of Municipal Buildings Warszawa-Centrum Municipal Office and deputy director of the District Board Żoliborz- member of the District Board and Chancellor of Warsaw School of Economics. He specializes in the issues of human resources in the organization and corporate social responsibility. He conducts research on: personnel policy in enterprises operating in Poland, negotiations, measuring intellectual capital of enterprises, knowledge management in enterprises and corporate social responsibility. Teaches at full-time, MBA and post-graduate studies. Author or co-author of many publications on negotiations, conflict resolution, human resources management, measurement of intellectual capital and knowledge management in enterprise, corporate social responsibility. Cooperates with consulting and training companies. Practices in development of expert opinions for enterprises and in trainings for managerial staff.
Kamil Wyszkowski
Representative and Executive Director, United Nations Global Compact Network Poland
Kamil Wyszkowski is an expert in international law. He holds the National Representative of United Nations Secretary General Initiative Global Compact in Poland – UNGC. He was working as a general director of UNDP in Poland. He also has much experience in implementing development programs abroad.