SUSTAINABLE ECONOMY SUMMIT
We invite you to participate in the 7th edition of the "Sustainable Economy Summit" conference, which will be held in October 2021 in Warsaw.
It is a unique event on a national scale, aimed at promoting and emphasizing the great importance of the idea of sustainable development and corporate social responsibility. The topics discussed attract the attention of representatives of many sectors of the economy, focused on pro-ecological, pro-employment and pro-social solutions. The topics of panel discussions will include climate change, circular economy (zero-waste), green order, electromobility, as well as CSR activities dedicated to employees and local communities. The evening part of the event will be accompanied by the Sustainable Economy Awards gala.
Robert Daniluk
Quality, Security and Sustainable Development Director, Lyreco Polska
Doktor nauk ekonomicznych. Absolwent UMCS w Lublinie i Politechniki Warszawskiej. Zdobywał doświadczenie w obszarze zarządzania i organizacji w BRE Banku (mBank) oraz Inter Polska. Z firmą Lyreco Polska związany od 2004, wchodząc w skład kadry zarządzającej spółki. Odpowiedzialny za obszary zarządzania jakością, bezpieczeństwa oraz społecznej odpowiedzialności biznesu. Równolegle do aktywnego życia zawodowego, realizuje się jako wykładowca uniwersytecki w obszarze Społecznej Odpowiedzialności Biznesu i Systemów Zarządzania. Czynnie reprezentuje Lyreco Polska SA w organizacjach i stowarzyszeniach takich jak: Forum Odpowiedzialnego Biznesu, Executive Club, Francusko-Polskiej Izbie Gospodarczej oraz Komisjach ds. CSR w Ministerstwie Rozwoju oraz Środowiska. Prywatnie pasjonuje się czytaniem i słuchaniem książek oraz zdrowym trybem życia. Aktywny sportowo: pływa, gra w tenisa, chodzi. Do rozwijania aktywności fizycznej zachęca także pracowników firmy.
PhD Dorota Hryniewiecka-Firlej
President of the Board, Pfizer
Absolwentka Wydziału Lekarskiego Uniwersytetu Medycznego w Poznaniu, ze specjalizacją i doktoratem z chorób wewnętrznych. Posiada kilkunastoletnie doświadczenie w branży farmaceutycznej. W życiu kieruje się zasadą, że ludzie są najważniejsi. Jej wyjątkowa umiejętność motywowania pracowników i zarządzania zmianą pozwala na osiąganie przez nich wysokiego stopnia zaangażowania oraz uzyskiwanie doskonałych wyników. Równolegle do aktywnego życia zawodowego Dorota Hryniewiecka-Firlej działa również społecznie.
Iwona Jacaszek-Pruś
Corporate Director, Kompania Piwowarska
Od 2017 roku dyrektor ds. korporacyjnych w Kompanii Piwowarskiej SA odpowiadająca za całokształt działań public relations firmy, członek zespołu zarządzającego firmą. W latach 2003 – 2016 odpowiadała za podobny obszar będąc członkiem zespołu zarządzającego Coca-Cola HBC Polska. Zdobywała także doświadczenie zawodowe w British-American Tobacco Polska, w agencji Burson-Marsteller, w Gdańskim Instytucie Badań nad Gospodarką Rynkową oraz w firmie ABC Consulting. Prowadziła ponadto wykłady z zakresu strategii marketingowych oraz zintegrowanej komunikacji marketingowej w Canadian International Management Institute. Jest absolwentką Handlu Zagranicznego na Uniwersytecie Gdańskim. Pełni funkcję wiceprzewodniczącej Komitetu Wykonawczego Związku Pracodawców Przemysłu Piwowarskiego w Polsce. W latach 2004 – 2016 członek Zarządu, od 2010 roku pełniąc funkcję wiceprezesa Polskiej Federacji Producentów Żywności Związek Pracodawców. W latach 2003-2016 członek Rady Nadzorczej Rekopol Organizacja Odzysku Opakowań SA, od 2006 pełniąc rolę Przewodniczącej Rady.
Tomasz Kuklo
Member of the Board, Director of the tire manufacturing plant "Agro", Member of the Board of Directors of the Manufacturing Plant, Michelin Poland
Prof. Piotr Wachowiak
Rector, Warsaw School of Economics
Od 26 lat ma związki z praktyką gospodarczą pracując na stanowiskach kierowniczych w różnych organizacjach, m.in. był zastępcą dyrektora Zarządu Domów Komunalnych Warszawa-Śródmieście, Dyrektorem Wydziału Budynków Komunalnych Urzędu Gminy Warszawa-Centrum oraz zastępcą dyrektora Zarządu Dzielnicy Żoliborz – członkiem Zarządu Dzielnicy i Kanclerzem SGH. Specjalizuje się w problematyce zarządzania ludźmi w organizacji oraz społecznej odpowiedzialności biznesu. Prowadzi badania naukowe na temat: polityki personalnej w przedsiębiorstwach działających w Polsce, negocjacji, pomiaru kapitału intelektualnego przedsiębiorstw, zarządzania wiedzą w przedsiębiorstwach oraz społecznej odpowiedzialności biznesu. Prowadzi zajęcia na studiach stacjonarnych, niestacjonarnych, MBA i podyplomowych. Autor lub współautor wielu publikacji na temat negocjacji, rozwiązywania konfliktów, zarządzania zasobami ludzkimi, pomiaru kapitału intelektualnego i zarządzania wiedzą w przedsiębiorstwie, społecznej odpowiedzialności biznesu. Współpracuje z firmami konsultingowymi oraz szkoleniowymi. Bierze udział w opracowywaniu ekspertyz dla przedsiębiorstw oraz w szkoleniach dla kadr menedżerskich.
Kamil Wyszkowski
Representative and President of the Board of Global Compact Network Poland Initiative of the UN Secretary General
Prawnik, specjalista prawa międzynarodowego. W latach 2009-14 był dyrektorem biura UNDP w Polsce. Od 2004 roku krajowy przedstawiciel i Dyrektor Generalny Inicjatywy Sekretarza Generalnego ONZ Global Compact w Polsce. Ekspert w zakresie polityk ONZ i UE.
SUSTAINABLE ECONOMY AWARDS
Sustainable Economy Awards is a way of presentig and honoring companies for outstanding achievements in the field of sustainable activity and building employee engagement, loyalty and satisfaction. The statuettes are awarded to companies and entrepreneurs who implement investments in accordance with the highest environmental and social standards. The aim of the competition is to distinguish entities that promote ethical activities on a daily basis, being a role model for their colleagues, clients and contractors.
Jury of "Sustainable economy Awards" 2020
Andrzej Stanisław Augustyński
President of the Board, SIEMACHA Association
The initiator and the president of the board of the SIEMACHA Association, a public benefit organisation operating in the field of education, sports and therapy; President of the board of the DEMOS Foundation; member of the international organisation for social entrepreneurs Ashoka. Since 1986 he has collaborated with social organisations in Malta. He is a connoisseur of Maltese culture and its promoter. Since 1999 he has collaborated with the local government of Krakow as the coordinator of the Municipal Program for Juvenile Delinquency Prevention, the representative and social advisor of the President of Krakow in the field of Youth. A member of the Priesthood Council of the Archdiocese of Krakow 2001-2011. In 2000 he started the construction of the multifunctional children's centre in Odporyszów with reverend Kazimierz Augustyński. The centre comprises: an orphanage, a day care facility, a holiday centre and a modern sports centre. Reverend Andrzej Augustyński received many awards i.a. the title of the Cracovian of the Year 2014 in the category "Society". In 2014 he received the Grand Prix Amicus Hominum, Pro Publico Bono and the Medal of Merit for the Lesser Poland Voivodeship Palatinatus Poloniae Minoris Meriti. In 2012 he received the Medal of St. George of the "Tygodnik Powszechny" weekly. In 2009 he received the Knight's Cross of the Order of Polonia Restituta for his outstanding merits in his activities for the needy and for his achievements in his professional and social work. He wrote the books "Coca kocha colę" (Coca Loves Cola), "Czyja jest socjoterapia?" (Who Owns Sociotherapy?) and "Wędrowiec" (Wanderer). He initiated and published "Dziennikarstwo i polityka" (Jurnalism and Politics) and "Jan Wnęk. Między niebem a ziemią" (Jan Wnęk. Between the Sky and Earth).
PhD Dorota Hryniewiecka-Firlej
President of the Board of Pfizer Polska, Internal Medicine Lead;President of the Board of INFARMA
Dorota Hryniewiecka-Firlej graduated from the Medical University in Poznań, with a Ph.D. and the specialization in internal medicine. She has many years of experience in the pharmaceutical industry: Medical Representative and Hospital Treatment Department Manager in Janssen-Cilag, key managerial functions in Novo Nordisk and Wyeth. In Pfizer since 2009, currently Dorota Hryniewiecka-Firlej holds the position of Country Manager Pfizer Poland and Pfizer Internal Medicine Poland Lead, being also a member of Pfizer Innovative Health European Management Board. She is a member of numerous organizations and associations, e.g. INFARMA, Employers of Poland, Executive Club, Business Centre Club. Parallel to an active professional life, she acts for the local community. In spare time, she is dedicated to her passion Gothic manuscripts: she creates and paints illuminations using dyes prepared by herself on the base of medieval recipes.
Prof. Michał Kleiber
Chairman of the Enterprise, Management and Innovation Council, Vice President of the European Academy of Sciences and Arts, President of ECCOMAS
He was the Academy's President in the years 2007-2010, re-elected for the term 2011-2014. Between 1995 and 2002, Professor Kleiber was the director of the Institute of Fundamental Technological Research of the Polish Academy of Sciences, where since 1986 he has been chairman of the Department of Computational Science and Engineering. In the years 1998-2002 he was member of the Academy's Presidium and between 1997-2001 he chaired the Board for Directors of the Academy's research institutes. Prof. Michał Kleiber pursues research in theoretical and applied mechanics as well as information science and applied math. The main subject of his research are applications of state-of-the-art computational techniques in different areas of scientific research, technology and medicine – particularly for modeling, analyzing, simulating and visualizing of complex non-linear thermo- mechanics phenomena. In recent years, he has been actively involved in research and promotion of national innovation policies. Professor Kleiber is an author or co-author of over 240 scientific works and 7 books published by internationally renowned publishing houses. He is a member of editorial boards of 17 leading international scientific journals and the editor-in-chief of the prestigious Archives of Computational Methods in Engineering (Springer). He has also been active in popularizing science by, among others, being a scientific board member for the popular-science journal Wiedza i Życie (Science and Life). Prof. Kleiber is a winner of many awards, including the most prestigious Polish scientific award conferred by the Foundation for Polish Science and the medal granted by the Kingdom of Belgium for innovation achievements. He has been awarded the title of doctor honoris causa by the universities in Lublin, Kraków, Warsaw, Darmstadt (Germany), Mons (Belgium) and The Polish University Abroad, London, U.K. He also holds the ingenieur honoris causa title from the Ecole National d'Ingenieurs in Metz (France). He is a foreign member of the Austrian Academy of Sciences, member of the European Academy of Sciences and Arts in Salzburg and member of the Academia Europaea in London. He is a full member of the Warsaw Learned Society.Prof. Kleiber lectured and did research during long-term stays at a number of renowned universities world-wide: in Stuttgart, Hannover, Darmstadt and Bochum in Germany; Berkeley, CA and Stoors, CN, USA; Tokyo, Japan; Hong Kong, among others.In the years 1998-2001 Michał Kleiber represented Poland in the EU Joint Research Centre as a member of the Board of Governors and in the "Sustainable Growth" Steering Committee in the 5th Framework Programme. Between 2001 and 2005, he headed the Ministry of Science and Information Technology in the Polish government. From 2002 to 2005, Prof. Kleiber was also the chairman of the Governmental Committee for Offset Contracts. In 2005, he was elected member of the European Research Council (Brussels) and chairman of the European Materials Forum (Strasbourg). In the years 2008 – 2010 he was member of the Governing Council Steering Committee of the European Science Foundation in Strasbourg. He also served as the pro bono science and technology advisor to the President of the Republic of Poland (2006 – 2010).
Beata Radomska
CEO of Executive Club
Absolwentka Katolickiego Uniwersytetu Lubelskiego oraz Wyższej Szkoły Ubezpieczeń i Bankowości. Ukończyła studia MBA. Posiada kilkunastoletnie doświadczenie menedżerskie. Pracowała w instytucjach finansowych: austriackiej firmie brokerskiej Allfinanz i Skarbiec Asset Management Holding. Od kilku lat związana z branżą doradztwa personalnego, w szczególności jako Managing Partner w Cigno Consulting, która prowadzi działalność z zakresu selekcji i rekrutacji oraz doradztwa personalnego. Pomysłodawczyni oraz Prezes Zarządu Executive Club, najbardziej elitarnej organizacji zrzeszającej top management. Odpowiada za strategię klubu, który integruje elity biznesowe oraz jest platformą wymiany poglądów i inspiracji dla najwyższej kadry menedżerskiej.
Barbara Rajkowska
National Director SOS, Children's Villages Poland
Born in 1972. She held the position of the Board President in Poland between 2010 and 2016, in March 2016, at the Board's request, she was appointed the National Director as the person who knows the organisation like no other. She has been linked for many years to the Association and the Children's Village in Karlino, developed near her home. By education she is an environmental engineer, a graduate of many postgraduate studies in management and the author of publications in the area of leading construction works. She has always acted and worked for the local community. She used to work as the manager of Department of Municipal Services, Environmental Protection and Investment at the Town Hall of Swidwin, she managed significant EU budgets while integrating water and sewer management in the Parsęty basin and built sewerage system in the metropolitan area of Gryfino. Barbara divides her time between her work for one of the large companies in Szczecinek and the Association. Even though she enjoys her work and she has been highly successful in her profession, she does not hide the fact that she works professionally to be able to devote to what is the most important for her, i.e. working for the benefit of abandoned and orphaned children under the care of SOS Children's Villages in Poland. It was under her leadership when the Association, which is most commonly perceived as SOS Children's Villages, opened Family Strengthening Programmes in the communes of Karlino and Skórzec. These are preventive programmes for families at risk of breakdown. In the Association's community centres, the Association's pedagogues, psychologists and social workers do everything within their power for families to stay together and prevent children from going into foster care. In Poland, there are over 79 thousand children without parental care and nearly 1.5 million children live in poverty. Due to substantial social challenges, the Association wishes to include 3000 children into its care by 2020, that is twice as many as at this moment. This is the most important task for Barbara Rajkowska right now. Therefore she motivates her team to constantly search for new sources of financing, co-operates with many companies who are no strangers to corporate responsibility. Barabara Rajkowska actively battles the foster parenthood crisis, which has been continuing for many years in Poland, by boosting the image of this way of life in the eyes of Polish people. Owing to the efforts almost all the houses in SOS Children's Villages are filled with children in need growing under the care of attentive SOS parents. The quality of support provided to SOS parents by pedagogues, psychologists or social workers of SOS Children's Villages is very high. The Director of the Polish Association, being a part of SOS Children's International, is deeply interested in helping children across the entire globe. This is the reason why she supports actions for development of SOS Children's Villages in Cameroon. In her private life she is the mum of Hubert, loves diving and dancing.
Prof. Bolesław Rok
Department of Entrepreneurship and Ethics in Business, Kozminski University
Academic Director of Corporate Responsibility Executive Programme, consultant and lecturer to many professional associations, governmental and commercial organizations. He was a successful entrepreneur for almost 20 years from 1989. Founder of the Responsible Business Forum, affiliated to CSR Europe, Advisory Board Coordinator for UN Global Compact Polska, founder of Responsible Companies Ranking, prepared annually from 2007 and published in the main business newspaper in Poland. He is working as a Chief Ethical Officer for Polish Gas and Oil Company (PGNiG), one of the biggest commercial group in CEE. Member of the special advisory CSR Committee to the Ministry of Economy, Leader of Sensegiving Business Network. He is a jury member in Polish National Sales Award, Marketing Director of the Year Award, Verba Veritatis: An Award for the Best Student's Thesis on Business Ethics, member of the Advisory Board of Institute for Innovative Economy, mFoundation, etc. He has been a member in several international projects. His research interests lie in the intersection of business ethics, social innovation, corporate responsibility, sharing economy, sustainability and strategic management.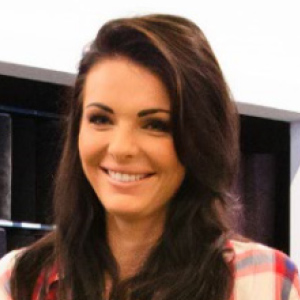 Karolina Sołowow
President of the Council of Fundacja Fabryki Marzeń
Karolina Sołowow is the originator and founder of Fabryka Marzeń Foundation, chairwoman of Foundation's Council. Her main goal was always to help children in need. She comes from a family which wanted to help, could help and help. These were actions triggered by impulse, the need of heart. For these years, she knows that charity should be more orderly, permanent and shows others that philanthropy is a great thing. Encouraging others, you have to set an example yourself. Activity of Karolina Sołowow initially focused on improving comfort of life for children from poor families through modernization of bathrooms. After carrying out 15 such renovations, she decided to strengthen the scale of assistance and established Fabryka Marzeń Foundation, which was registered in September 2015.