Kongres, którego celem jest uniwersalna debata dotycząca przyszłości gospodarki w szybko zmieniającej się rzeczywistości technologicznej. To wyjątkowa platforma, podczas której prelegenci podejmują dyskusję na temat rozwoju firm na polskim rynku oraz ich ekspansji na zagraniczne rynki. Wydarzenie dedykowane jest międzynarodowemu środowisku biznesowemu, przedsiębiorcom, którzy planują rozwój zagranicą oraz reprezentantom administracji publicznej.
Congress, which aims at universal debate on the future of economy in the rapidly changing technological reality. It is a unique 
platform gathering group of experts that, thanks to creative discussion, exchange of views and experiences, tries to set new 
paths of development in a dynamically changing economy. The event is dedicated to the international business environment, 
representatives of major universities as well as public administration.
​"EUROPEAN LEADERSHIP AWARDS​" GALA
– WEBINAR –
Cyberbezpieczeństwo – Jak ochronić firmę?
Debata nad technologiami, które mają kluczowe znaczenie dla walki z cyberprzestępczością. Prelegenci pochylili się nad zagadnieniami zarządzania zasobami informatycznymi i implementacją rozwiązań podnoszących poziom bezpieczeństwa w cyberprzestrzeni. Tworząc ten webinar, chcemy zbudować bazę trwałej i przydatnej wiedzy oraz inspiracji, które okażą się pomocne dla przedsiębiorców.
– WEBINAR –
Cybersecurity – How to protect the company?
A debate on technologies that are key to the fight against cybercrime. The speakers will discuss the issues of IT resource management and implementation of solutions raising the level of security in cyberspace. By creating this webinar together with experts we want to build a base of permanent and useful knowledge and inspiration that will prove to be helpful for entrepreneurs. Participation in webinars both strengthens brand awareness and builds its expert position on the market.
– WEBINAR –
SZLACHETNE ZDROWIE
Specjalna inicjatywa mająca na celu nawiązanie merytorycznej debaty o działaniach, jakie mogą podjąć firmy by minimalizować skutki wybuchu epidemii koronawirusa. 
– WEBINAR –
DIGITAL COMPANY
Webinar ma na celu wywołanie żywej dyskusji na temat przełomowych zmian zachodzących w firmach w związku z cyfryzacją biznesu. Podczas dyskusji poruszone zostaną zagadnienia nowych modeli biznesowych, pracy online oraz zarządzania w obliczu epidemii koronawirusa.
– WEBINAR –
INFRASTRUKTURA SIECI
Projekt mający na celu podjęcie dyskusji, która wypracowałaby drogę do cyfryzacji przedsiębiorstw i rozwoju inteligentnych sieci. Prelegenci poruszą tematy związane z nowymi technologiami w infrastrukturze sieciowej oraz najaktualniejszymi problemami związanymi z realizacją idei cyfrowego państwa.
– WEBINAR –
BIZNES FAIR PLAY
Webinar skupi się na aktywnościach jakie podejmują przedsiębiorstwa, by pokazać solidarność biznesową oraz wspólnie stawić czoła wyzwaniu, jakim jest kryzys gospodarczy spowodowany pandemią. Zastanowimy się, jak dziś wygląda dobroczynność biznesu oraz jakie dobre praktyki można wdrożyć, by wesprzeć potrzebujących.
– WEBINAR –
BUSINESS FAIR PLAY
Webinar will focus on the activities undertaken by enterprises to show business solidarity and jointly face the challenge of an economic crisis caused by a pandemic. We will consider what business charity looks like today and what good practices can be implemented to support those in need.
– WEBINAR –
NIERUCHOMOŚCI 2020
Celem webinaru jest wypracowanie innowacyjnych rozwiązań dla branży oraz wskazanie perspektywicznych kierunków rozwoju w kontekście ostatnich wydarzeń, ale także szybkiego rozwoju nowych technologii w branży. Eksperci sektora Real Estate poddadzą pod dyskusję aktualne, dynamiczne zmiany zachodzące w branży.
– WEBINAR –
REAL ESTATE 2020
The goal of the webinar is to develop innovative solutions for the industry and to point out prospective development directions in the context of recent events, but also to rapidly develop new technologies in the industry. Experts in the Real Estate sector will discuss current and dynamic changes taking place in the industry.
– WEBINAR –
Nie tylko tarcza – Fundusze unijne jako alternatywa
Inicjatywa ma na celu wskazanie możliwości pozyskania finansowania, jakie są dostępne dla przedsiębiorców. Eksperci podzielą się swoim doświadczeniami i spostrzeżeniami na temat efektywnego wykorzystywania funduszy UE oraz innych dostępnych źródeł finansowania. Poprzez webinar chcemy wraz z ekspertami zbudować bazę trwałej i przydatnej wiedzy oraz inspiracji, które okażą się pomocne dla firm, które dotknęły skutki pandemii koronawirusa.
– WEBINAR –
Not just a shield – EU funds as an alternative
The initiative aims to identify funding opportunities that are available for entrepreneurs. Experts will share their experiences and insights on the effective use of EU funds and other available funding sources. Through a webinar, we want to build, along with experts, a base of lasting and useful knowledge and inspiration that will prove helpful to companies that have been affected by the effects of the coronavirus pandemic.
GALA "DIAMENTY REAL ESTATE"
"REAL ESTAT DIAMONDS" GALA
Laureaci "Diamentów Top Industry" 2019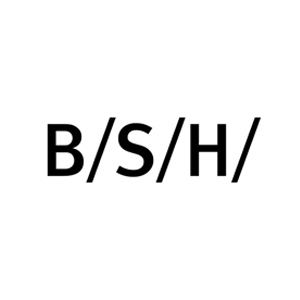 Laureat
BSH Sprzęt Gospodarstwa Domowego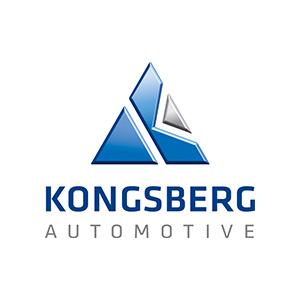 Hyperbook Blue Technology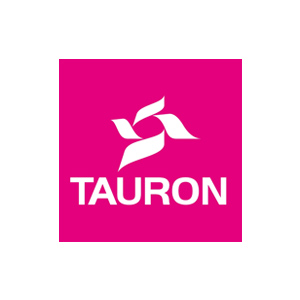 Laureat
TAURON Polska Energia SA
Samsung Electronics Polska
Laureat
Andrzej Wiśniowski – Prezes Zarządu, Wiśniowski
Piotr Janeczek – Prezes Zarządu, Stalprodukt SA
Alain Simonnet – Dyrektor Zarządzający, 3M Poland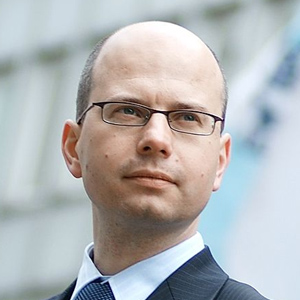 Piotr Szeliga – Prezes Zarządu, Dyrektor Generalny, Impexmetal SA