REPORT FROM CONFERENCE AND GALA
On March 3, at The Westin Warsaw hotel, we had the pleasure of organizing the 11th edition of the "Polish Infrastructure and Construction" conference. The invited experts discussed the most current issues during an all-day series of debates divided into three thematic discussion panels and two presentations. The highlight of the event was the evening gala of "Infrastructure and Construction Diamonds", honoring the most outstanding entities in the industries. The conference was organized under the honorary patronage of the Ministry of Infrastructure.
Marta Midloch
Attorney-at-law, Co-Head Partner of Infrastructure Pojects Practice at WKB Wierciński, Kwieciński, Baehr
Dr Libor Lochman
Executive Director of the Community of European Railway and Infrastructure Companies
Wojciech Znojek
Vice President of the Board, SABUR Systemy Automatyki
Co-founder of SABUR Sp. z o.o. He has been associated with the IT and automation industries for over 25 years. In the company, he is responsible for contacts with the company's foreign partners, sales of their products and solutions successfully introduced to the Polish market, and development of the distribution network. Has many years of diverse experience in the implementation of infrastructure, industrial and building automation systems. He attaches great importance to reliability in doing business, principles of sustainable development, and pro-employee activities. He is a member of the Industry and Program Council of the Faculty of Mechatronics of the Warsaw University of Technology, operates in several business organizations. A graduate of the Faculty of Electrical Engineering at the Warsaw University of Technology.
jury of "Infrastructure & construction diamonds"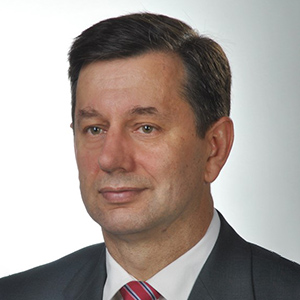 Prof. Eugeniusz Koda
Former Dean of Faculty of Civil and Environmental Engineering, Warsaw University of Life Sciences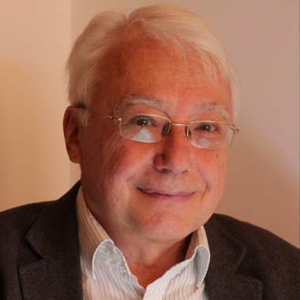 Prof. Piotr Olszewski
Director, Institute of Roads and Bridges Faculty of Civil Engineering, Warsaw University of Technology
Infrastructure & Construction Diamonds are aimed at honoring entities that through their activities have contributed to the increase of the value of Polish enterprises and to the development of the entire industry. In addition, the awarded entities are distinguished by the highest economic efficiency, innovation, ethics and business responsibility
winners of Infrastructure & Construction Diamonds