POLISH INFRASTRUCTURE & CONSTRUCTION
On June 22, at the Sheraton Grand Warsaw hotel, the 12th edition of the conference dedicated to representatives of the infrastructure and construction sector will be held.
The event is very popular every year, because it is attended by decision-makers representing general contractors, subcontractors, material suppliers, as well as railway carriers and public institutions.
The aim of the conference will be to discuss topics crucial for the development of Polish infrastructure construction. We will raise issues related to public procurement law and cooperation of the public sector with private contractors. We will also discuss key railway investments that will have a significant impact on the development of many sectors of the Polish economy. The culmination of the conference will be the gala awarding the "Infrastructure & Construction Diamonds".
INFRASTRUCTURE & CONSTRUCTION DIAMONDS
The Organizer reserves the right to make changes to the agenda.
PANEL 1: Public Procurement Law
Agnieszka Chwiałkowska
Co-managing Partner of the Public Procurement Practice at WKB Wierciński, Kwieciński, Baehr
Łukasz Górny
Director of the Development Department and Chief Specialist for Public Procurement, EIB SA
Wojciech Trojanowski
Member of the Board, STRABAG
One of two members of the managing board of STRABAG in Poland since 2013. Holds Master's Degree in Economics from Warsaw School of Economics. His professional career began at STRABAG's corporate headquarters in Austria in 1996. Member of STRABAG's board since 2007. Chairman of the Construction Platform and the Council member of Employers of Poland Association.
PANEL 2: Public-Private Partnership
Tomasz Korczyński
Advocate and Managing Counsel, head of the PPP / Infrastructure Practice at Dentons Warsaw office
He is also a member of the Energy and Natural Resources team. He has many years of experience in providing legal assistance to Polish and foreign entities. He is considered one of the leading experts-practitioners of PPP in Poland. He effectively advised on the implementation of infrastructure projects, both for the public and private parties. Tomasz is a legal advisor at the Centrum PPP Foundation and a member of the Board of the International Project Finance Association (IPFA) in Poland. He was an expert of the "Friendly State" Parliamentary Committee on matters related to the amendment to the PPP Act. He is a speaker in Poland and abroad at conferences and training courses on PPP, as well as a lecturer at the Warsaw School of Economics, where he has been teaching this field for seven years. Moreover, Tomasz Korczyński is a member of the authorities of the District Bar Council in Warsaw.
Anna Łopaciuk
Manager for the Fuel Sector and Infrastructure in the Department of Sector Analysis and Support, BGK
Expert in project finance, Anna started her career in banking sector back in 2012 when she was in charge of evaluation and financing of large investment projects covering both public and private sector. She has also a solid experience in market analysis for construction and infrastructure sectors. Anna joined Bank Gospodarstwa Krajowego (BGK) back in 2016. Currently, she holds the managerial position in the Department of Sectoral Analysis and Support which is in charge of, inter alia, substantial support in Public-Private Partnership (PPP) projects. Before starting her journey in BGK, Anna gained experience in two commercial banks, PKO BP and PBP SA.
PANEL 3: Railway Investments
PANEL 4: Construction in the Face of Climate Change
Bartosz Tokarski
Technical Practice Leader, Deputy Director of the Insurance Bureau of Strategic Clients, EIB SA
Prof. Bolesław Rok
Department of Entrepreneurship and Ethics in Business, Kozminski University
Dyrektor Centrum Etyki Biznesu i Innowacji Społecznych Akademii Leona Koźmińskiego. Od trzydziestu lat związany z biznesem jako przedsiębiorca i doradca. Współzałożyciel Forum Odpowiedzialnego Biznesu, współautor corocznego Rankingu Odpowiedzialnych Firm dla Dziennika Gazety Prawnej, koordynator międzynarodowych projektów z zakresu innowacji na rzecz zrównoważonego rozwoju. Pełnomocnik Zarządu ds. etyki w PGNiG SA. Członek m.in. Rady Programowej Instytutu Innowacyjna Gospodarka, Komisji Sędziowskiej Polish National Sales Awards, konkursu Dyrektor Marketingu Roku, Rady Nadzorczej mFundacji, Rady Programowej United Nations Global Compact, Sieci Sensownego Biznesu.
Ireneusz Borowski
Country Manager, Dassault Systèmes
Ireneusz Borowski, since July 2019, is a Country Manager Poland at Dassault Systèmes. In this position he is responsible for reinforcing the local presence and expanding the market position of Dassault Systèmes in Poland. He is also responsible for supporting Dassault Systèmes customers in digital transformation as well as business development in Czech Republic, Slovakia, Hungary. Ireneusz Borowski joined Dassault Systèmes in 2008, and to date, as Senior Manager Sales & Business Development Eastern Europe, prepared business development plans for Poland, Czech Republic, Slovakia, Hungary and managed the sales in Eastern Europe. Prior to this, as Senior Sales Manager Eastern Europe, Partner Success Management EUROCENTRAL, he steered the sales of indirect channels. Ireneusz Borowski commenced his career in 1998 at AutoR KSI, then he worked as an Account Manager and Special Program Manager in CNS Solutions. In 2000 he joined Premium Technology as a Product Manager and for the following 8 years was engaged at different levels of management. Ireneusz Borowski graduated from Warsaw University of Technology with a degree in automobile and heavy machinery engineering.
Prof. UAM dr hab. Marcin Lemkowski
Advocate, Partner, Wardyński & Partners
Prof. AMU dr hab. Marcin Lemkowski conducts difficult, complex and often lengthy court and arbitration proceedings, mainly in the field of civil law. He advises both individuals and corporations in disputes related to contracts, real estate trading, investments in renewable energy or securing debts. He conducts proceedings for compensation for damages caused, inter alia, by failure to perform the contract, tort, change of the local spatial development plan or issuance of an unlawful judgment by a court. He also represents clients in matters relating to large infrastructure investments, mainly in rail and road. Author and co-author of several dozen cassation appeals heard by the Supreme Court, often in very difficult or precedential cases. He has been associated with the Wardyński i Wspólnicy law firm since 2008.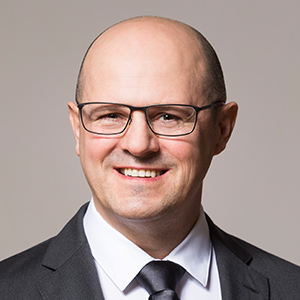 Artur Pollak
President of the Management Board, APA Group
Graduated of Faculty of Automatic Control, Electronics and Computer Science, on Silesian University of Technology, Institute of Electronics, specialization: computer control systems. For 14 years he has gained experience in implementations and planning controlling systems, for such clients as VW, GM, Daimler and Siemens. He worked as technical consultant during construction of VW factory in Poznań. He was responsible for standardizations and optimization of the manufacturing process in the factory. Currently he is CEO in APA Sp. z o.o. and APA Innovative Sp. z o.o. He is also a member of Program Board of Electric Department on Silesian Technical University.
Infrastructure & Construction Diamonds
Infrastructure & Construction Diamonds are aimed at honoring entities that through their activities have contributed to the increase of the value of Polish enterprises and to the development of the entire industry. In addition, the awarded entities are distinguished by the highest economic efficiency, innovation, ethics and business responsibility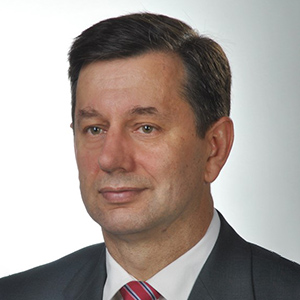 Prof. Eugeniusz Koda
Former Dean of Faculty of Civil and Environmental Engineering, Warsaw University of Life Sciences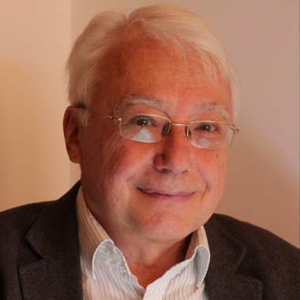 Prof. Piotr Olszewski
Director, Institute of Roads and Bridges Faculty of Civil Engineering, Warsaw University of Technology
Prof. Elżbieta Szmigiera
Director, Institute of Construction Engineering, Faculty of Civil Engineering, Warsaw University of Technology