Executive Club is a business organization bringing together members of top management representing the most important Polish and international companies. Since 2005 the Club has assembled well-established business leaders, whose actions set standards in the development of the Polish economy.
The club inspires, helps identify the needs of management leaders, and supports the development of Polish business. The Club is the first and largest organization of this type in Poland – well-established and built on cooperation with the most important market entities in Poland and abroad.
opinions about executive club
"Executive Club offers its members a unique platform for networking, exchanging ideas and developing business relationships. Members have the opportunity to meet at numerous club meetings, conferences and connect with other industry leaders, entrepreneurs and experts in various fields. This network of business contacts brings numerous benefits, including the possibility of establishing strategic partnerships, as well as expanding your business reach."
BASF Polska has been cooperating with Executive Club for several years, regularly participating in events organized by the Club. For our company, it is important that each of these events is in line with our communication and image strategy, because they address issues of sustainable development, innovation, low-emission economy, green transformation and other topics that are also key to our company. Importantly, active participation in panels or discussions during Executive Club meetings gives you a chance to dialogue with many recognized experts in the field of climate, ecology or modern economy. Not without significance is also the possibility of effective networking, which is permanently included in the events proposed by Executive Club.
"Metro Warszawskie, as a Partner of many events organized by Executive Club, has been actively participating in professionally organized conferences and industry meetings for several years. Thanks to the participation of eminent representatives of the world of science and experts in various fields, representatives of local governments and management staff of Polish and foreign enterprises from the infrastructure and construction sector, they are an excellent opportunity to exchange knowledge, opinions and experiences in the field of the discussed issues. Participation in events organized by Executive Club also gives the opportunity to present the Metro Warszawskie Company extensively, as well as infrastructural investments supervised by the Company."
"Executive Club understands business. It creates the perfect atmosphere for business development. Thanks to all meetings that are accompanied by the effect of interdisciplinary synergy we can take the latest knowledge with us to our enterprises."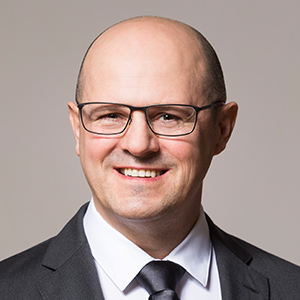 For over a dozen years, I have been able to participate in diamond conferences organized by Executive Club as a member of the chapter, lecturer or panellist, but above all as a member of the industrial, economic and scientific environment that they integrate. It is with pleasure and always with high expectations that I accept the invitation to the next Executive Club events, because it is an opportunity to meet many creative and ambitious animators of our economic life from global and international companies, as well as from small innovative ventures filling small but significant niches - in the industry , municipal economy or broadly understood environmental protection. Executive Club conferences are for me, dealing with development strategies for chemical and related industries and products, an opportunity to learn about the achievements and development goals of enterprises, those that are leaders in their fields and which we announce winners and those that will reach for diamonds in the near future. The most important, however, are contacts and friendships, renewing old ones and making new ones. All thanks to the atmosphere of meetings created reliably by the organizers from Executive Club. An atmosphere culminating in ceremonial galas, in the backstage of which I had the pleasure to spend many hours on creative discussions and friendly talk about the nature of the world."
"Executive Club events are always well-thought-out meetings of representatives of various sectors of the economy, adapted to current needs and trends, which enable a comprehensive exchange of perspectives. Undoubtedly, they are a source of knowledge and inspiration and an opportunity to broaden horizons, develop skills and build relationships with other leaders and experts. I am glad that we have been successfully participating in them for years."
"Many years of membership in Executive Club is a valuable experience for me personally and for SABUR. Executive Club is not only a prestigious business organization, but also a place for meetings, exchanging experiences and knowledge for management leaders.
The Club provides access to numerous events, industry conferences, debates and club nights, during which we share our views and have a good time. Executive Club creates a friendly atmosphere, conducive to building lasting relationships, not only business ones."
"We value Executive Club for professionalism and the ability to select conference topics. You have managed to create an interesting formula of events, allowing market experts, representatives of politics and club members to meet on neutral ground, exchange knowledge and experience. This diversification of opinions definitely raises the substantive level of events organized by Executive Club. It is certainly worth attending meetings branded by Executive Club."
"Rohlig Suus Logistics has been an active member of the Executive Club for many years. Membership ensures us high-quality networking meetings and participation in industry events with high substantive value. Above all, it is an association of people who are managing the largest companies in Poland, which offers real opportunities to establish business relationships and cooperation."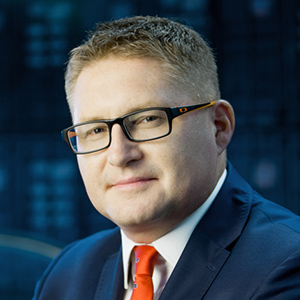 "Executive Club helps to establish contacts and develop interpersonal relationships as part of professionally organized events. For Club Members, it is an excellent platform for expanding knowledge in a rapidly changing business environment. Diverse conference and club meetings themes is conducive to expand knowledge beyond the field in which we operate every day, and invited experts are a guarantee of the quality of discussions."
"Executive Club is a thriving organization that brings together business representatives to exchange their views, present their achievements and participate in important business, technological, social, organizational events in Poland and in the world. Organized conferences, panels, competitions and all such events are at a high level both in terms of content and organization. The Executive Board and team of Executive Club employees are professional staff, operating in an unconventional and very creative way, trying to successfully create an extremely positive atmosphere of organized events."
"Nord Partner Sp. z o.o. began cooperation with Executive Club nearly 10 years ago.
Why did we choose Executive Club? Because it associates enterprises in Poland, making them a platform for business exchange. It brings together business personalities, entrepreneurship leaders, celebrities of the world of science and outstanding experts from various fields. It successfully combines business with politics across divisions. Executive Club is a professional organizer of prestigious conferences, interesting forums, inspiring debates which are held among representatives of companies from Poland and abroad. Executive Club supports our development and favors the promotion of our company, and we as a Partner of many events have the unique opportunity to establish interesting business relationships. We recommend membership in Executive Club."
"Appreciating the activities of the Head of Executive Club and her team, we are pleased to be part of the Executive Club community. A group of professional and experienced people watches over the quality of organized events. Each conference is distinguished by a group of great experts, interesting topics touching important issues in various business fields and a nice atmosphere which favors the networking. Congratulations to Mrs. Radomska and the whole team of Executive Club."
Event Partners Executive Club


AZ_baner_Sustainability_2-2
617 Baner online Twoj Partner w Biznesie 1905x650
explitia_banner_Green_Industry_Summit_4
baner seen technologie 1905 x 650