November 29th, 2023, Sheraton Grand Warsaw
The conference will be accompanied by the evening gala of the "Innovation Diamonds" awards. The statuettes will be awarded to companies and business leaders who set trends with their actions and commitment, as well as set new directions of development, while becoming a role model for others.
AGENDA OF THE PREVIOUS EDITION

* The Organizer reserves the right to make changes in the agenda
parTNERs OF THE PREVIOUS EDITION

Panelists OF THE PREVIOUS EDITION

Panel 1: Innovative Organizations
Panel 2: Transformacja cyfrowa
Jędrzej Kowalczyk
CEO,
Fanuc
Absolwent automatyki i robotyki na Politechnice Gdańskiej. Z polskim oddziałem FANUC związany od stycznia 2009 roku. Początkowo zatrudniony jako inżynier serwisu robotów, w 2010 r. awansował na szefa serwisu robotów, by w 2012 r. stać się doradcą klientów w zakresie robotyzacji produkcji. Szeroka wiedza, pasja i zaangażowanie w pracę przyczyniły się do szybkiego awansu na stanowisko dyrektora odpowiedzialnego za koordynowanie sprzedaży wszystkich produktów spółki na rynku krajowym, a w kwietniu 2015r. zaowocowały nominacją na stanowisko prezesa zarządu spółki FANUC Polska. Za główny cel swoich działań uważa aktywne wspieranie polskich producentów w poprawie konkurencyjności rynkowej poprzez zapewnianie im niezawodnych technologii produkcyjnych wraz ze wsparciem polskich inżynierów.
Dariusz Kwieciński
CEO,
Fujitsu
Dariusz Kwieciński has nearly 20 years of experience in the IT industry. Since joining Fujitsu in 2006, he has held managerial positions, including: Service Manager, Service Director, Head of Services and Country Head of Sales in Poland. He is a graduate of the Warsaw University of Technology. He emphasizes that the goal of Fujitsu Polska is to support Polish companies in digital transformation, especially in the three areas that are fundamental to the search for innovation: Data Protection, End User Services and Data Center Transformation.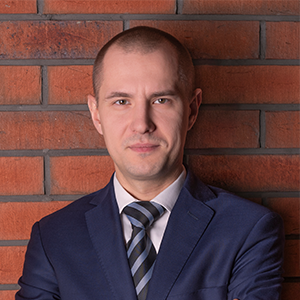 Bogusław Łoś
Tech Solutions for Business Department Director,
APN Promise
A graduate of the Warsaw University of Technology and the Warsaw School of Economics. He has twenty years of experience in building and implementing IT systems. At APN Promise, he is responsible for the department designing and implementing reporting systems, data warehouses, cloud solutions, cybersecurity and systems improving work productivity.
Michał Zwyrtek
CFO,
APA Group
Michał is the founder of the law firm Zwyrtek & Partners. He is a tax advisor and customs agent specializing in indirect taxes and international trade in goods. I have been advising and supporting Polish and international business for over 19 years. I work mainly with management boards, middle and senior management, C-level executives, entrepreneurs and representatives of local governments as well as owners of Polish private and family businesses. I help people and organizations achieve their goals by providing competence in the areas of business, tax, law and finance. My scientific and business interests include lean and kaizen philosophies as well as Industry 4.0. Since September 2022, I have been the financial director at APA Group - one of the largest Polish companies in the field of intelligent industrial and building automation. Previously, I was a partner and vice president of the management board at the Polish audit and consulting company UHY ECA, where I was responsible for outsourcing and tax consulting. Previously, for nearly 14 years, I worked at PwC as a director in the legal and tax department. I co-managed the office in Katowice and was a leader in legal and tax consultancy for the automotive industry in Poland. I was also a member of the advisory team for private and family businesses at PwC. I am the author of over 300 articles and internet publications. In particular, I cooperate with "Rzeczpospolita", "Dziennik Gazeta Prawna", "Monitor Podatkowy", "Przegląd Podatkowy" and "Nowy Przemysł". I am also a publicist in the Śląski Biznes portal. I was invited as an expert to TV and radio programs. I am also a speaker, panelist and moderator at numerous conferences, including the "European Economic Congress" and the "European Congress of Small and Medium Enterprises". From September 2021, I am a member of the Management Board of the Regional Chamber of Commerce and Industry in Tychy. I am also a co-founder and chairman of the presidium of the Silesian Lodge of Business - Think Tank created by a group of experienced managers and entrepreneurs from the Silesian Voivodeship. I cooperate with other scientific and economic organizations, including the Regional Chamber of Commerce in Katowice, the Polish Economic Society, Polish Leaders of Supply Management and Business Dialog. I expect to be the best and of the highest world standards. I am guided by efficiency, continuous development and the concept of lifelong learning. I am a master of economics, I graduated from the Department of Strategic and Regional Research at the Faculty of Economics of the University of Economics in Katowice. I completed the international Executive Master of Business Administration (EMBA) program implemented by the Gdańsk Foundation for Management Development, the University of Silesia and RSM Erasmus University in Rotterdam. I am also a graduate of Doctor of Business Administration (DBA) and Master of Laws (LL.M.) Magister Legum - "Business Law" studies organized by Collegium Humanum - Warsaw School of Management in partnership with Apsley Business School in London. In addition, I have completed over 30 certified business training courses (including AgilePM®, PRINCE2®, MoR®, Change Management™, Management 3.0, Design Thinking, PwC BXT, CFA Institute Investment Foundations®, Introduction to ESG).
Panel 3: Women's leadership in the era of innovation
Prof. Rafał Ohme
CEO,
Digital Emotions
Expert in the brain and emotions. Finalist of the EY Entrepreneur of the Year, lectures in Business Schools in Poland and South Africa. His companies use soft AI in Europe, USA, New Zealand and mobile apps improve mental power in business, education and pro-level sports. Writes for Forbes, including 'Future is Powered by Women' series.
Sylwia Bilska
General Manager,
Edenred Poland
Dynamic business leader with a proven track record in technology, eCommerce and Payments. For over 15 years, she has been commercializing digital and digitizing businesses in developed and developing markets. Currently she is the General Manager and Member of the Management Board of Edenred, a global leader in technological solutions for employee motivation and involvement, as well as fostering business loyalty and increasing sales on the B2B2C market. She gained professional experience in marketing, sales and strategy departments, working at the C-level for companies including Tesco Central Europe, PayU Poland and Central Europe, Avon, Philip Morris, and Oriflame. Member of supervisory boards of technology and FinTech companies, and of the management board of the Polish Chamber of Information Technology and Telecommunications. She has been a mentor for women and start-ups for nearly a decade now. In 2016 she was awarded the Digital Champion Award by the Forum of Digital Business Leaders, and a year later she received the title of Charismatic Leader from the WhyStory magazine. Distinguished with the title of Strong Woman in IT in 2021 and "Top 25 Women Entrepreneurs" according to the Financial Newspaper in 2022. Lawyer by education, she also graduated from the European Executive MBA.
Anna Heimberger
Marketing Director,
InPost Poland
Marketing Director of InPost Poland and co-founder of the e-business Women Foundation. Passionate about marketing 5.0 and innovative digital solutions. For over 15 years she has been strategically advising management boards of Polish and international companies. She gained practical experience in the areas of business development, building strong brands and digital transformation. She manages multi-person marketing and e-commerce departments in the retail, QRS and FMCG industries. She gained experience with companies such as Makro (Metro Group), Upfield (Unilever), Sklep Komfort S.A and others. She works to help women and increase their presence in digital business.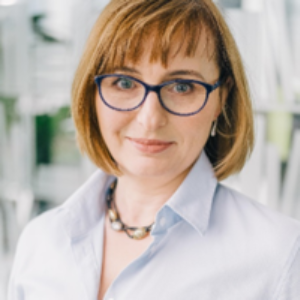 Barbara Kozierkiewicz
Executive Director, Global Clinical Solutions,
Vice President AstraZeneca Pharma Poland
Executive Director Global Clinical Solutions, VP AstraZeneca Pharma Poland - has 25 years' experience in AstraZeneca, mostly in R&D where she has held numerous positions within organisational management, line management, project management, quality management. She has a PhD degree in Economy Science, Master's degree in Physiotherapy with additional postgraduate studies in Health Care Management. Currently she is leading Global Clinical Solutions organization within Development Operations, Biopharma R&D, which is a team spread across all main AZ sites managing technology and digital solutions in clinical studies. In her previous roles she has been leading the TRISARC team, responsible for ongoing safety and medical data review. Before that, for several years, she has been the Warsaw Study Management and Operations head successfully leading her teams through dynamic times and growth, supporting effective transfer of studies after footprint change. 
Panel 4: Startups – how to effectively support the development of Polish innovations?
Robert Ługowski
Managing Partner, Cobin Angels Board member, European Business Angels Network (EBAN)
Entrepreneur and serial investor who has been committed to helping business angels and developing the ecosystem through the COBIN Angels club, of which he is Co-Founder and Managing Partner. Robert inspires investors with his passion for building positive impact through investment and believes that through modern technology we can realistically change the world for the better. As part of Cobin Angels, he initiated, among other things, the establishment of the Impact Angels club, the Polish Angels educational platform, the Business Angel of the Year competition and the "How do the best business angels in Poland invest?" report. For years, Robert has served as a mentor for start-up founders and has been a jury member in start-up competitions (e.g. MIT Enterprise Forum, Microsoft Imagine Cup, PWC expert, The Next Society, SpaceCom). He actively supports startups from the Central European region, promoting young projects and founders in the international environment and helping them gain funding for further development.
Dr Agnieszka Jasińska-Kołodziej
Director of Commercialization Department,
Łukasiewicz Centre
Dyrektor Departamentu Komercjalizacji w Centrum Łukasiewicz, doktor nauk prawnych, radca prawny. Project manager projektu Akcelerator Łukasiewicza, którego celem jest komercjalizacja pośrednia innowacyjnych rozwiązań naukowców Łukasiewicza, za pomocą powoływania startupów. Ekspert w zakresie komercjalizacji, zarządzania i strategii własności intelektualnej, pozyskiwania finansowania dla spółek z portfelem usług i produktów technologicznych, prawa autorskiego, prawa handlowego i prawa pracy oraz komercjalizacji wyrobów medycznych. Jest członkiem międzynarodowych grup roboczych dedykowanych waloryzacji wiedzy oraz zarządzaniu własnością intelektualną. Współautor Regulaminu zarządzania prawami autorskimi i prawami pokrewnymi oraz prawami własności przemysłowej wraz z zasadami komercjalizacji w ramach Sieci Badawczej Łukasiewicz, kompleksowej regulacji dedykowanej do komercjalizacji i zarządzania IP. Autor i współautor publikacji poświęconych komercjalizacji za pomocą powoływania spółek kapitałowych.
Pavel Panasjuk
Co-founder and CEO,
DAC
Pavel has an extensive international business experience and understanding of international and business contexts in CEE region. Pavel began his international career in the Czech Republic and worked for several international companies, starting from entry-level positions and working his way up to the senior management. Pavel established and successfully launched private companies in Hungary, Slovakia, Czech republic, Poland, and Ukraine, ensuring fast profitability and sustainability of newly established ventures. Currently, Pavel promotes and invests in development and research of new energy efficient technologies. Pavel holds a Master´s degree of Business Administration from Ternopil Academy of National Economy, Ukraine (1998) and a Bachelor's degree in Financial Management from University of Utrecht, The Netherlands (1998).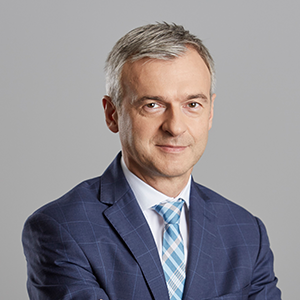 Bartłomiej Pawlak
Vice President of the Management Board,
Polish Development Fund
Currently, a member of the Management Board of the Polish Development Fund, and previously a member of the Management Board of BGK Nieruchomości. As the President of BOŚ Eko Profit S.A. he created tools for comprehensive support of investments, based on one-stop-shop principles. Previously, he also worked for the PKO BP S.A. Group, where he was responsible for restructuring and creating a new operational management model, and for PGNiG S.A., where he implemented a strategy in the area of trade consolidation and foreign upstream. He was also a manager in international consulting companies (Arthur Andersen and Ernst & Young), where he was responsible for services for Polish entrepreneurs. A graduate of the University of Warsaw, Executive Studies in Finance and Postgraduate Studies in the Diplomatic Service. Scholarship holder of the Herbert Hoover Institute and the Woodrow Wilson Center for Scholars.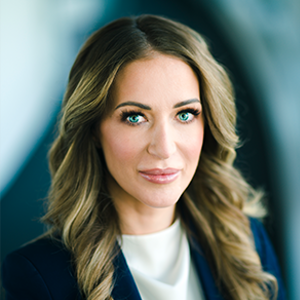 Alicja Tatarczuk
Corporate Social Responsibility Manager,
Huawei Poland
Zainicjowała konkurs Huawei Startup Challenge, którego celem jest wspieranie polskich startupów pozytywnego wpływu, które angażują technologie na rzecz wyzwań wskazanych w Celach Zrównoważonego Rozwoju. Koordynuje zaangażowanie Huawei w projekty z obszaru innowacyjnej edukacji, różnorodności i inkluzywności, a także programy służące wzmocnieniu obecności i roli kobiet w branży technologicznej. W ostatnich latach doradzała w strategii komunikacji polskim i międzynarodowym firmom z branży technologicznej oraz innowacyjnym startupom. Wcześniej pełniła funkcję rzecznika prasowego kilku instytucji publicznych, w tym Narodowego Centrum Badań i Rozwoju oraz Europejskiego Centrum Konsumenckiego. Zafascynowana zrównoważonym rozwojem i ideami zmieniającymi świat.
Ksenia Wójcik-Karasiewicz
Director of the Beneficiary Service Management Office, National Center for Research and Development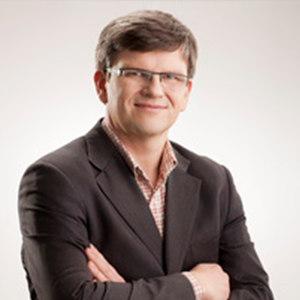 Dr hab. Michal Zdziarski
Head, Department of Strategic and International Management, Faculty of Management, University of Warsaw, Founder: Wheelstair and MeWheel
Michal Zdziarski, PhD, is the co-founder of start-ups Wheelstair and MeWheel, and directs the Strategic and International Management Lab at the UW Faculty of Management. He collaborates with the Doctoral School of Social Sciences and the Center for Sustainability Studies at UW. He is a visiting professor at Kathmandu University in Nepal and an international advisor to the Wicked 7 project and WTO Chair.
Paweł Żuk
CEO,
Centrum Medyczno-Diagnostyczne
A specialist in the field of internal diseases and cardiology. He is a co-founder and for 22 years the president of Centrum Medyczno-Diagnostyczny sp.z o.o. (CMD). He measures medical activity and organizes benefits based on effectiveness. He actively participates in the work of the teams at the Ministry of Health and the National Health Fund preparing POZ PLUS and KONS programs. He worked as a World Bank expert in advising POZ organization for the Russian Federation (2016 and 2017) and for the city of Grudziądz (2019). He has been cooperating with the European Commission as a SANTE expert since 2017. He is a member of the Polish Society of Cardiology, the European Society of Cardiology and the international advisory committees of EURIPA and EPCCS. From June 2019, the president of EURIPA Poland. He is the vice president of the board of the Eastern Chamber of Commerce. He was chosen the Manager of the Year 2018 of private medical entities in the competition organized by Termedia publishing house.