October 18th 2023, 
Sheraton Grand Warsaw
"Green Industry Summit" is a continuation of the "Top Industry Summit". The current edition focuses on the challenges faced by the industrial sector and logistics in the context of the implementation of sustainable development goals. In an outstanding group of speakers and participants, we will analyze issues related to the optimization of production processes, logistics, transformation of the energy and construction sectors towards climate neutrality. The culmination of the conference will be the ceremonial gala of "Green Industry Diamonds". During the gala the best investments and the most outstanding companies that contribute to the development of the Polish economy will be awarded.
Opening of the conference
Panel 1: Circular economy in industry
Potential of circular economy in industry. How to design the life cycle of products so that they are as climate-neutral as possible?

How to effectively synchronize technologies in the factory? Is it possible to increase the efficiency of production processes, but also to produce with greater respect for the environment?

Implementation of circular economy principles and more efficient recycling. Effective use of secondary raw materials by production companies, investments in new chemical recycling technologies.

The cement industry as an important link in the circular economy. To what extent do advanced technologies allow the management of waste for the production of building materials?

Financing the green transition and challenges in the area of non-financial reporting.
Panel 3: Green logistics
How to achieve a balance between economic, environmental and social goals by properly coordinated processes in logistics?

How to integrate activities related to the flow of goods in the supply chain to make logistics as climate-neutral as possible?

Circular economy in the supply chain. How to close the loop starting from the purchase of raw materials, through production, distribution and reverse logistics?

What is ecology in transport? Practical solutions to make transport sustainable, green and environmentally friendly?
Panel 3: Industry on the road to zero emissions
The transition of industry to RES is crucial for the green transformation in Poland. How to prepare a company to enter the zero-emission path?

Green energy for industry. How to optimize costs related to energy consumption? What is the role of energy storage?

Transition to green energy and modernization of power installations and infrastructure. What about the system of incentives and subsidies for the industry?

Involvement of banks in projects related to RES and energy transformation. The role of state institutions in supporting ecological initiatives for industry

The green factory of the future. New technologies and saving energy. What cutting-edge solutions enable better management of electricity, control of consumption, minimisation of losses?
GREEN INDUSTRY DIAMONDS GALA
Gala Registration and Networking Cocktail
Awards Gala "Green Industry Diamonds"
Evening banquet and music band concert
* The Organizer reserves the right to make changes in the agenda
parners of the previous edition
speakers of the previous edition
PANEL 1
Green Industry Transformation towards Circular Economy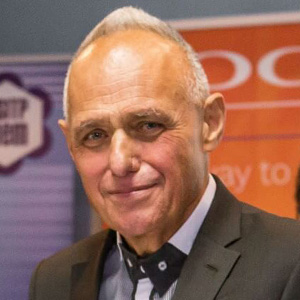 Prof. dr hab. inż. Jacek Kijeński
Warsaw University of Technology, long-term coordinator of the Polish Technology Platform for Hydrogen and Fuel Cells
Outstanding specialist the field of chemistry and chemical technology in terms of the direction and strategy of development of the chemical industry, catalysis, organic synthesis and industrial recycling of plastic waste. Professor at the Warsaw University of Technology, Professor of the Institute of Industrial Chemistry. President of the SITPChem since 2002. Member of the Bureau of the Committee of Chemistry, Polish Academy of Sciences, Expert at NCN and NCBiR, Coordinator of Polish Technology Platform for Hydrogen and Fuel Cells, Chief Expert at the Panel Foresight Poland 2020. 200 publications, 40 patents, several proces projects. A consultant in the chemical synthesis sector.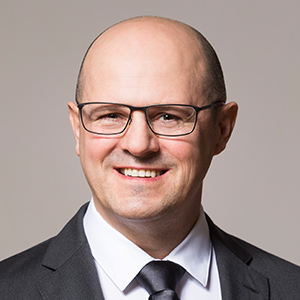 Dr inż. Artur Pollak
CEO, APA Group
Graduated of Faculty of Automatic Control, Electronics and Computer Science, on Silesian University of Technology, Institute of Electronics, specialization: computer control systems. For 14 years he has gained experience in implementations and planning controlling systems, for such clients as VW, GM, Daimler and Siemens. He worked as technical consultant during construction of VW factory in Poznań. He was responsible for standardizations and optimization of the manufacturing process in the factory. Currently he is CEO in APA Sp. z o.o. and APA Innovative Sp. z o.o. He is also a member of Program Board of Electric Department on Silesian Technical University.
PANEL 2
Climate Neutral Construction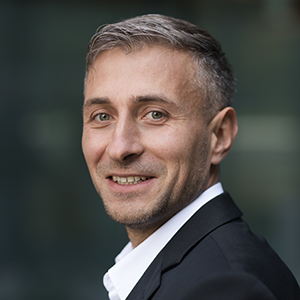 Jacek Zychowicz
Concrete Technology Director , Warbud Beton
Doctor in engineering and technical sciences in the field of civil engineering and transport specializing in reinforced concrete structures. He defended with honours his doctoral dissertation at the Military University of Technology. A graduate of the Military University of Technology in the field of Construction specializing in general construction and graduate of Warsaw University of Technology, where he studied Environmental Engineering in the field of water construction. He is interested in reinforced concrete structures and in research on building materials. A university lecturer and author of numerous publications on the system of flat meshes with a lattice arrangement of bars for reinforcing concrete and the effects of the addition of fly ash on tightness of concrete made of CEM IIIA 32 metallurgical cement. He has been associated with WARBUD SA for 9 years. A long-time manager of the concrete mixes laboratory at Warbud Beton. He is responsible for the technological processes, low-emission research and concrete mix quality. A site manager with extensive experience in designing and work execution. He has implemented one of the largest and most technically demanding projects in Poland - including the Varso Tower, Skyliner, Mennica Legacy Tower and Złota 44 buildings in Warsaw, as well as road and bridge structures including among others section B of the A2 motorway from Stryków to Konotopa and S2 expressway section between Wał Miedzeszyński and Lubelska juctions (Task C). At present he is running a project which is exceptionally complex in terms of construction methods - the Museum of Modern Art in Warsaw, whose characteristic feature is the original white architectural concrete.
PANEL 3
Sustainable Transport and Logistics
Robert Neumann
Chief Quality Officer, Blulog
He graduated with honors in automotive, as well as machine design and production management from the Faculty of Engineering at the University of Plymouth, UK. During his time in the UK, he has been involved in several key projects for manufacturing companies referred to as Industry 4.0. At Blulog Ltd. as Chief Quality Officer, he performs tasks related to certification and validation of products, as well as systems introduced for the food and pharmaceutical industries. One of the key projects he is currently working on is optimizing energy consumption through temperature monitoring.
Prof. dr hab. Wojciech Paprocki
Director in Institute of Infrastructure, Transport and Mobility, Warsaw School of Economics​
Prof. WOJCIECH PAPROCKI received the Ph.D and Dr .Hab. degrees from the SGH Warsaw School of Economics. In 2005 he received the title of Professor. Since 2019 has he been the Director of the Institute of Infrastructure, Transport and Mobility. The main fields of his research interests include services in the sectors of logistics and mobility, development and implementation of digital technologies including narrow artificial intelligence, management tools inside the concept of Industry 4.0. He is active in several interdisciplinary groups of researchers who are interested in the development of competences of children, youth and adults. He is an author of 3 books, more than 30 chapters in books, and over 50 articles in journals and conference proceedings. Prof. W. Paprocki has been active as manager and advisor in the logistics industry for more than 30 years.
PANEL 4
Green Energy for Industry
Jacek Ławrecki
Head of Communications,
Fortum
Jacek Ławrecki has nearly 20 years of experience in corporate communications, working mainly for international companies operating in Poland. He has been part of Fortum since 2012 and is responsible for communications in Poland where he also serves as the company's spokesperson. Before joining Fortum he was in charge of corporate, product and internal communications on pharmaceutical companies: Novartis and AstraZeneca. He also worked with public relations agencies. Jacek Ławrecki is a graduate of Warsaw University, MA in applied linguistics as well as Warsaw School of Economics, MA in communications (Programme of European Studies).
Arkadiusz Musielewicz
Vice President of the Management Board, Chief Investment and Development,
Ecological Projects Poland
Economist, expert in the field of environmental protection law. He has been involved in dozens of projects related to the revitalization of areas degraded by the mining industry of hard coal mining and the improvement of energy efficiency of enterprises. Co-founder and partner at Ecological Projects Poland Sp. z o.o. (EPP Sp. z o.o.) He manages the investment team in energy and environmental protection projects. An expert in the field of electricity storage and improvement of the flexibility of the transmission network. As a member of the Asia-Pacyfic CEO Assotiation Wordlwide, he participated in many meetings and bilateral conversations with management boards of companies from the FORTUNE 500 list. Since 2020, together with EPP, he has been cooperating with ZPAS S.A. as a technological partner in the implementation of electricity storage and management systems for trade and industry needs.
Green Industry Diamonds are prestigious statuettes aimed at honoring those companies and entrepreneurs who in a special way stood out on the Polish industrial scene and have achieved success in the new economic reality. The idea of Diamonds is to promote the latest and most innovative technologies by rewarding business representatives implementing new trends in the era of the fourth industrial revolution. The competition is open and is addressed to all entities implementing projects from the industry sector.