On October 27, 2021 at the Sheraton Grand Warsaw, the jubilee 10th edition of the "Top Industry Summit" took place. During three discussion panels and three presentations, experts discussed issues related to the fourth industrial revolution, logistics and the energy sector. The culmination of the event was the evening gala with the "Top Industry Diamonds" awards for the most outstanding from the industry, transport and logistics sectors.
During the first appearance, Mr. Artur Kulczyński, the leader of the Rossmann Warehouse Systems team and Mr. Marcin Malicki Logistics Consultant from Metroplan Polska, were invited on the stage. They discussed…
Top Industry Diamonds are prestigious statuettes aimed at honoring those companies and entrepreneurs who in a special way stood out on the Polish industrial scene and have achieved success in the new economic reality. The idea of ​​Diamonds is to promote the latest and most innovative technologies by rewarding business representatives implementing new trends in the era of the fourth industrial revolution. The competition is open and is addressed to all entities implementing projects from the industry sector.
The Best SCM Business Case by Young Talent
Jakub Stachnik with a business case for Oriflame
Dariusz Bliźniak
Vice President of the Board, Respect Energy
Graduated of the Faculty of Law and Administration of the University of Warsaw, an expert in risk management using the PRINCE2 method. Since 1995 he has been a member of corporate bodies of commercial companies in the field of energy and commodity exchanges as well as of institutions working for the development of the commodity exchange market. In 2008, he became Vice President for Risk and Project Management of TGE, a company implementing innovative solutions in the field of commodity trading, a position he held until 2011. From 2011 to 2016, he associated with IRGiT, a company providing clearing and settlement activities for transactions concluded on the Polish Power Exchange, where he served as Vice President for Risk and Project Management and then as President of the Board of Directors. In 2018 he was appointed Vice President of Operations of TRMEW OBRÓT S.A., now Respect Energy. Co-author of textbooks about commodity exchange (1997 and 1998) and commodity futures markets (1997), author of publications on European fund management.
Ireneusz Borowski
Country Manager Poland, Dassault Systèmes
Ireneusz Borowski, since July 2019, is a Country Manager Poland at Dassault Systèmes. In this position he is responsible for reinforcing the local presence and expanding the market position of Dassault Systèmes in Poland. He is also responsible for supporting Dassault Systèmes customers in digital transformation as well as business development in Czech Republic, Slovakia, Hungary. Ireneusz Borowski joined Dassault Systèmes in 2008, and to date, as Senior Manager Sales & Business Development Eastern Europe, prepared business development plans for Poland, Czech Republic, Slovakia, Hungary and managed the sales in Eastern Europe. Prior to this, as Senior Sales Manager Eastern Europe, Partner Success Management EUROCENTRAL, he steered the sales of indirect channels. Ireneusz Borowski commenced his career in 1998 at AutoR KSI, then he worked as an Account Manager and Special Program Manager in CNS Solutions. In 2000 he joined Premium Technology as a Product Manager and for the following 8 years was engaged at different levels of management. Ireneusz Borowski graduated from Warsaw University of Technology with a degree in automobile and heavy machinery engineering.
Michał Brzozowski
Managing Director / Board Member, Metroplan Polska
Experienced in realisation of big, international industrial projects, especially in the fields of new location development, logistics consulting, planning and design of new production and logistics infrastructure, costs optimisation and comprehensive project management. Interested in implementation of new management strategies and organisation structures, as well as negotiations and dealing with unpredictable situations, where finding new solutions requires development of new approaches and procedures. Managed a number of big projects on three continents – Europe, America and Asia, with excellent feedback from the clients. Responsible also for managing a team of architects, engineers and construction and logistics consultants at the Polish branch of Metroplan Group in their two offices, in Wrocław and Warsaw. Graduated in Logistics at the Faculty of Mechanical Engineering from Wrocław University of Science and Technology.
Prof. Janusz Jurczak
Department of Chemistry Warsaw Univerity, Institute of Organic Chemistry Polish Academy of Science
Janusz Jurczak is a full professor at the Institute of Organic Chemistry of the Polish Academy of Sciences and the Faculty of Chemistry at the University of Warsaw. He is engaged in research in the field of organic and supramolecular chemistry. He is a full member of the Polish Academy of Sciences, an ordinary member of the TNW.
dr inż. Wojciech Kamieniecki
Director of The National Centre for Research and Development
A graduate of the Faculty of Automatic Control and Computer Science at the Silesian University of Technology, Doctor of Economic Sciences in the Discipline of Management Sciences at the University of Szczecin. Manager with many years of experience in managing enterprises and large projects in the telecommunications industry (Multimedia Polska S.A., Nordisk Polska Sp.z o.o., EXATEL S.A.) and photovoltaic (Mielec PV S.A.). An expert in the field of project evaluation related to the construction of regional broadband networks and last mile networks. Co-founder of the National Cybersecurity Center and obtaining the status of the National Research Institute by NASK. Author of a number of scientific publications in the field of development strategies, enterprise management and shaping the value of enterprises. In November 2018, he was appointed to the Council of the National Center for Research and Development, in which he was the Chairman of the Finance Committee. From July 30, 2019, Director of the NCBR.
Roman Kantorski
President of the Polish Chamber of Automotive Industry
He was born in Warsaw in 1947. He is a graduate of the Faculty of Automotive and Machinery Engineering at the Warsaw University of Technology (PW). He was an employee of the Institute of Vehicles PW, where he worked during 1971-1991, where one of his responsibilities was conducting research of cars in cooperation with the most outstanding creators of Polish automotive industry (Professor L. Jaśkiewicz and Professor K. Pionnier). He started his own Authorized Fiat Repair Station in Warsaw in 1983 - one of the first private authorized Fiat service in Poland. He is a member of the Automotive Craft Guild in Warsaw since 1989 and a member of the Presidium in the National Chamber of Commerce. He is a member of the Board in the Polish Chamber of Automotive Industry since 1994 and he became the vice president in 2001. Since April 2003 Mr. Roman Kantorski has been holding position of the President in the Chamber.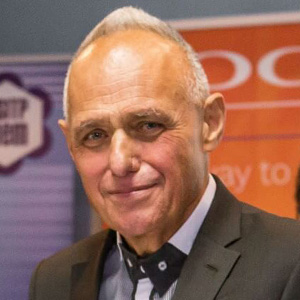 Prof. Jacek Kijeński
Faculty of Civil Engineering, Mechanics and Petrochemistry, Warsaw University of Technology
Wybitny specjalista w dziedzinie chemii i technologii chemicznej w zakresie kierunków i strategii rozwoju przemysłu chemicznego, katalizy, przemysłowej syntezy organicznej i recyklingu odpadów z tworzyw sztucznych.Prof. dr hab. inż. Jacek Kijeński. Profesor zwyczajny Politechniki Warszawskiej, profesor Instytutu Chemii Przemysłowej. Prezes SITPChem od 2002 r. Członek Prezydium Komitetu Chemii PAN, Ekspert NCN i NCBiR, Koordynator Polskiej Platformy Technologicznej Wodoru i Ogniw Paliwowych, Ekspert Panelu Głównego Foresight Polska 2020. 200 publikacji, 40 patentów, kilkanaście projektów procesowych. Konsultant sektora wielkiej syntezy chemicznej.
Prof. Michał Kleiber
Vice President of the European Academy of Sciences and Arts, President of ECCOMAS
Jest specjalistą w zakresie zastosowań nowoczesnych technik komputerowych w badaniach naukowych, technice i medycynie. Zajmuje się także problematyką prorozwojowej polityki państwa, a w szczególności strategią rozwoju edukacji, nauki i innowacyjności gospodarki. Jest autorem bądź współautorem ponad 240 prac naukowych oraz 7 książek opublikowanych w wydawnictwach o światowej renomie.Jest członkiem rad redakcyjnych kilkunastu międzynarodowych czasopism naukowych, w tym redaktorem naczelnym prestiżowego czasopisma o światowym obiegu "Archives of Computational Methods in Engineering" (Springer). Jest laureatem licznych nagród, w tym najbardziej prestiżowej krajowej nagrody naukowej przyznawanej przez Fundację na rzecz Nauki Polskiej oraz Medalem Królestwa Belgii za osiągnięcia innowacyjne. Posiada wysokie odznaczenia państwowe przyznane przez Prezydenta Francji i Cesarza Japonii. Jest doktorem honoris causa uczelni w Lublinie, Krakowie, Warszawie, Bydgoszczy, Gliwicach, Darmstadt (RFN), Mons (Belgia) oraz Polskiego Uniwersytetu na Obczyźnie w Londynie. Został także wybrany członkiem Austriackiej Akademii Nauk, Europejskiej Akademii Nauk i Sztuk w Salzburgu oraz Akademii Europejskiej w Londynie. Jest członkiem Rady Programowej organizacji "Science and Technology for Society Forum" w Kioto, Japonia. Przez wiele lat wykładał na uniwersytetach w RFN, USA i Japonii.W latach 1995 – 2001 prof. Kleiber był dyrektorem Instytutu Podstawowych Problemów Techniki PAN, w latach 1998 – 2001 reprezentował Polskę w Radzie Gubernatorów Centrum Badawczego UE oraz był polskim delegatem do Komitetu Sterującego "Zrównoważony wzrost" w ramach V Programu Ramowego UE. W latach 2001 – 2005 był ministrem nauki i informatyzacji, przewodniczącym Komitetu Badań Naukowych oraz przewodniczącym Rządowego Komitetu ds. Umów Offsetowych. W roku 2005 prof. Kleiber został wybrany członkiem Europejskiej Rady Nauki oraz prezesem European Materials Forum. W latach 2006 – 2010 pełnił funkcję Społecznego Doradcy Prezydenta RP ds. edukacji i badań.
Grzegorz Słomkowski
Member of the Board,
Polish Investment & Trade Agency
Since 2019 Member of the Management Board of Polish Investment and Trade Agency. Resposible for FDI investments and operations of the Agency. Grzegorz Słomkowski has over twenty years of experience in financial and general management, which he gained while working in both international and Polish companies. He began his career at LG when the company first entered the Polish market, he participating in the creation of the company's first structures and first production plants. Then he worked in the Management Consulting Department of Deloitte & Touche. Working on projects related to the implementation of integrated IT management systems, mainly in the financial sector, as well as in restructuring and organizational consulting. Initially, for several years, he was the Financial Director, and later the President of the Management Board of the Japanese JVCKENWOOD, where he was responsible both for Poland and the entire region. He also held managerial functions in the European and global structures of the organization. For eight years, Grzegorz was the Chairman of the Council of the Association of Importers and Manufacturers of Electrical and Electronic Equipment - "ZIPSEE CYFROWA POLSKA" - a non-profit employers' organization associating the largest RTV and IT companies operating in Poland. For four years, he was the President of the Management Board of a company that distributes Clearplex industrial foils from the American MADICO group. As a Certified Change Management and Strategy Advisor to companies and adviser to technology startups. He participated in building startup companies in the field of telematics and insurance. Grzegorz Słomkowski graduated from the Faculty of Electrical Engineering of Warsaw University of Technology, Executive MBA in Business from the Business School of Warsaw University of Technology / London Business School / HEC Paris / NHH (Bergen), the Faculty of Management and Marketing of the University of Warsaw, MBA studies from the University of Illinois, the Academy of Psychological Leadership at the Warsaw University of Technology.
Dr. Paweł Urbański, Eng.
Chairman of the Supervisory Board of Columbus Energy, Director of Business School of the Warsaw University of Technology
Director and lecturer at the Warsaw University of Technology Business School. Doctor in Economics from Imperial College London, holds an engineering degree and an MBA from the Warsaw University of Technology. Chairman of the Supervisory Board of Columbus Energy, former member of the Management Board of PSE and President of PGE. He supervised and co-created consulting and investment projects for major Polish and international energy companies.
Wojciech Znojek
Managing Director, VP Sales, SABUR
Co-founder of SABUR Sp. z o.o. For over 25 years he has been associated with the IT and automation industries. In the company, he is responsible for contacts with the company's foreign partners, the sale of their products and solutions successfully introduced to the Polish market, and the development of the distribution network. He has many years of and diverse experience in implementing infrastructure, industrial and building automation systems. He attaches great importance to reliability in running a business, the principles of sustainable development and pro-employee activities. He is a member of the Industry and Program Council of the Faculty of Mechatronics of the Warsaw University of Technology, and works in several business organizations. A graduate of the Faculty of Electrical Engineering at the Warsaw University of Technology.