Robert Daniluk
Quality, Security and Sustainable Development Director, Lyreco Polska
Doktor nauk ekonomicznych. Absolwent UMCS w Lublinie i Politechniki Warszawskiej. Zdobywał doświadczenie w obszarze zarządzania i organizacji w BRE Banku (mBank) oraz Inter Polska. Z firmą Lyreco Polska związany od 2004, wchodząc w skład kadry zarządzającej spółki. Odpowiedzialny za obszary zarządzania jakością, bezpieczeństwa oraz społecznej odpowiedzialności biznesu. Równolegle do aktywnego życia zawodowego, realizuje się jako wykładowca uniwersytecki w obszarze Społecznej Odpowiedzialności Biznesu i Systemów Zarządzania. Czynnie reprezentuje Lyreco Polska SA w organizacjach i stowarzyszeniach takich jak: Forum Odpowiedzialnego Biznesu, Executive Club, Francusko-Polskiej Izbie Gospodarczej oraz Komisjach ds. CSR w Ministerstwie Rozwoju oraz Środowiska. Prywatnie pasjonuje się czytaniem i słuchaniem książek oraz zdrowym trybem życia. Aktywny sportowo: pływa, gra w tenisa, chodzi. Do rozwijania aktywności fizycznej zachęca także pracowników firmy.
Bartosz Dominiak
Deputy Mayor of Ursynów, Smart City Expert&Blogger
Absolwent studiów magisterskich w ramach Międzynarodowych Stosunków Gospodarczych i Politycznych w Szkole Głównej Handlowej w Warszawie oraz studiów podyplomowych w Collegium Civitas z zakresu Prognozowania, Planowania Strategicznego i Foresight'u. Ukończył również Szkołę Praw Człowieka w Helsińskiej Fundacji Praw Człowieka. Wiele lat pracował w instytucjach publicznych zarówno centralnych, jak i samorządowych. W latach 2006-2010 był radnym m.st. Warszawy, a w latach 2011-2015 pracował w Urzędzie Dzielnicy Ursynów. Specjalista w zakresie PR i komunikacji zewnętrznej, szczególnie z wykorzystaniem nowych mediów. Jednak od 3,5 roku udziela się jako ekspert zajmujący się problematyką rozwoju smart cities w Polsce, szczególnie w kontekście zrównoważonego rozwoju miast. Autor projektu Smart City Blog. Mówca, a także uczestnik i moderator wielu paneli dyskusyjnych na ten temat. Wiceprzewodniczący Otwartego Ursynowa. Rocznik 1976. Od 30 marca 1977 r. mieszka na Ursynowie Północnym.
Iwona Jacaszek-Pruś
Corporate Director, Kompania Piwowarska
Od 2017 roku dyrektor ds. korporacyjnych w Kompanii Piwowarskiej SA odpowiadająca za całokształt działań public relations firmy, członek zespołu zarządzającego firmą. W latach 2003 – 2016 odpowiadała za podobny obszar będąc członkiem zespołu zarządzającego Coca-Cola HBC Polska. Zdobywała także doświadczenie zawodowe w British-American Tobacco Polska, w agencji Burson-Marsteller, w Gdańskim Instytucie Badań nad Gospodarką Rynkową oraz w firmie ABC Consulting. Prowadziła ponadto wykłady z zakresu strategii marketingowych oraz zintegrowanej komunikacji marketingowej w Canadian International Management Institute. Jest absolwentką Handlu Zagranicznego na Uniwersytecie Gdańskim. Pełni funkcję wiceprzewodniczącej Komitetu Wykonawczego Związku Pracodawców Przemysłu Piwowarskiego w Polsce. W latach 2004 – 2016 członek Zarządu, od 2010 roku pełniąc funkcję wiceprezesa Polskiej Federacji Producentów Żywności Związek Pracodawców. W latach 2003-2016 członek Rady Nadzorczej Rekopol Organizacja Odzysku Opakowań SA, od 2006 pełniąc rolę Przewodniczącej Rady.
Prof. Janusz Jurczak
Wydział Chemii Uniwersytet Warszawski, Instytut Chemii Organicznej Polskiej Akademii Nauk
Janusz Jurczak jest profesorem zwyczajnym Instytutu Chemii Organicznej PAN oraz Wydziału Chemii UW. Zajmuje się badaniami w dziedzinie chemii organicznej i supramolekularnej. Jest członkiem rzeczywistym PAN, członkiem zwyczajnym TNW.
Leszek Kąsek
Senior Economist in the Economic Research Team, ING Bank Śląski
Leszek Kąsek jest starszym ekonomistą w Biurze Analiz Makroekonomicznych w ING Banku Śląskim w Warszawie, odpowiedzialnym za zrównoważony rozwój, transformację energetyczną i zielone finanse w Polsce. Leszek dołączył do ING w sierpniu 2019 r., wcześniej pracował w Ministerstwie Finansów, Banku Światowym i Deloitte. Leszek jest absolwentem Szkoły Głównej Handlowej i uzyskał tytuł doktora nauk ekonomicznych na tej samej uczelni.
Andrzej Losor
Marketing and Communication Director, Górażdże Group
Z Grupą Górażdże związany od ponad 15 lat. Swoją karierę zawodową rozpoczynał w strukturach sprzedażowych, pełniąc m.in. funkcję szefa regionu sprzedaży. W latach 2003-2008 pełnił funkcję konsultanta ds. sprzedaży z ramienia koncernu HeidelbergCement Group na Ukrainie, odpowiadając za budowę zespołu sprzedażowego i procesu sprzedażowego. Podobną rolę pełnił w latach 2011-2012 w Kazachstanie. Od 2013 roku zarządza działem marketingu i komunikacji Grupy Górażdże, pełniąc jednocześnie funkcję wiceprzewodniczącego rady programowej Fundacji Górażdże – Aktywni w Regionie. Jest aktywnie zaangażowany w prace stowarzyszeń branżowych m.in. Stowarzyszenia Producentów Cementu, Stowarzyszenia Producentów Betonu Towarowego, a także Polskiego Stowarzyszenia Budownictwa Ekologicznego. Ekonomista, absolwent Uniwersytetu Opolskiego i Akademii Ekonomicznej we Wrocławiu, a także prestiżowych międzynarodowych programów rozwojowych realizowanych w koncernie HeidelbergCement. Jest ekspertem w dziedzinie zarządzania doświadczeniami klientów, zarządzania zmianą i CSR, a także trenerem biznesu.
Łukasz Ludwisiak
Sustainable Development Manager, Lafarge w Polsce
Łukasz Ludwisiak jest związany z Lafarge od 2011 roku. Z wykształcenia jest przyrodnikiem. Od początku pracy zaangażowany w proces uzyskiwania decyzji środowiskowych i koncesjonowania złóż kruszyw. Odpowiedzialny za zarządzanie różnorodnością biologiczną na obszarach działania Lafarge w Polsce oraz za zarządzanie interesariuszami. Członek zespołów pracujących nad rozwojem zakładów górniczych, łagodzeniem wpływu na środowisko oraz współpracy ze społecznościami lokalnymi. Odpowiada za wdrażanie i realizację polityki zrównoważonego rozwoju w organizacji.
Krzysztof Mazurek
Member of the Board, Bayer Polska
Adwokat. Członek Warszawskiej Okręgowej Rady Adwokackiej. Karierę zaczynał w międzynarodowej kancelarii prawnej CMS doradzając firmom farmaceutycznym w zakresie regulacji sektorowych oraz zamówień publicznych. Następnie pracował w dziale rozwiązywania sporów amerykańskiej kancelarii prawnej White & Case, gdzie szczególnie specjalizował się w prawie karnym gospodarczym wspierając firmy z różnych sektorów w obliczu postępowań sądowych, wyjaśniających, inwestygacji oraz prowadząc szkolenia z tego zakresu. Karierę in-house Krzysztof rozpoczął w Eli Lilly prowadząc obsługę prawną grupy w Europie środkowo-wschodniej. Obecnie Krzysztof kieruje zespołem Legal & Compliance Bayer w grupie krajów CEE specjalizując się w zagadnieniach prawa reklamy i promocji, compliance, konkurencji oraz danych osobowych.
Mirosław Mila
CTO, Omega Innowacje
Jest wiceprezesem zarządu ds. technicznych w firmie Omega Innowacje Sp. z o.o. – wynalazcą, współautorem innowacji, technologiem. Posiada wykształcenie wyższe zdobyte w na dwóch uczelniach – Politechnice Śląskiej w Gliwicach oraz Akademii Ekonomicznej w Katowicach, Doświadczenie zawodowe zdobywał jako audytor i projektant systemów wentylacyjnych w firmie Mitrex, posiada doświadczenie z branży budowlanej, budowy zadaniowych zespołów ludzkich oraz w zarządzaniu zespołami a także w prowadzeniu projektów inwestycyjnych. Posiada ponad dziesięcioletnie doświadczenie jako audytor energetyczny, posługuje się jez. angielskim
Prof. Bolesław Rok
Department of Entrepreneurship and Ethics in Business, Kozminski University
Dyrektor Centrum Etyki Biznesu i Innowacji Społecznych Akademii Leona Koźmińskiego. Od trzydziestu lat związany z biznesem jako przedsiębiorca i doradca. Współzałożyciel Forum Odpowiedzialnego Biznesu, współautor corocznego Rankingu Odpowiedzialnych Firm dla Dziennika Gazety Prawnej, koordynator międzynarodowych projektów z zakresu innowacji na rzecz zrównoważonego rozwoju. Pełnomocnik Zarządu ds. etyki w PGNiG SA. Członek m.in. Rady Programowej Instytutu Innowacyjna Gospodarka, Komisji Sędziowskiej Polish National Sales Awards, konkursu Dyrektor Marketingu Roku, Rady Nadzorczej mFundacji, Rady Programowej United Nations Global Compact, Sieci Sensownego Biznesu.
Jacek Siwiński
President of the Board, VELUX Polska
Prezes VELUX Polska, odpowiedzialny za planowanie i wdrażanie strategii rozwoju spółki, wyznacza kierunki komunikacji i założenia polityki społecznej odpowiedzialności biznesu. Absolwent Politechniki Warszawskiej, podyplomowych studiów menadżerskich w Szkole Głównej Handlowej, a także programu Executive MBA w Szkole Biznesu Politechniki Warszawskiej. Od początku swojej kariery związany z branżą budowlaną.
Adam Targowski
Member of the Board, Polish Green Building Council
Adam Targowski pełni funkcję menedżera ds. zrównoważonego rozwoju w Skanska Commercial Development Europe – spółce biurowej realizującej inwestycje w regionie Europy Środkowo-Wschodniej. Zespół, którym kieruje, jest odpowiedzialny za wyznaczanie projektom celów w zakresie zrównoważonego rozwoju, a także certyfikację budynków biurowych grupy Skanska w tej części Europy i inwestycji mieszkaniowych w Polsce. Do jego zadań należy m.in. wsparcie zespołu projektowego w zagadnieniach związanych z tematami Health & Wellbeing, polegającymi na tworzeniu zdrowej i komfortowej przestrzeni biurowej, jak również kształtowaniu przestrzeni publicznej, zgodnie z ideą placemakingu – w taki sposób, aby były przyjazne dla ludzi i otwarte dla lokalnych społeczności. Zespół Adama współpracuje z najemcami w działaniach mających na celu podnoszenie świadomości w zakresie efektywnego wykorzystywania przestrzeni biurowych oraz nowych technologii.Adam Targowski dołączył do zespołu Skanska w 2013 roku jako Project Leader. Jego doświadczenie jest związane ze współpracą z firmą Go4Energy przy świadczeniu usług doradczych i szkoleniowych w zakresie kształtowania strategii zrównoważonego rozwoju, racjonalnego gospodarowania energią oraz certyfikacji projektów. 1 stycznia 2016 roku objął stanowisko menedżera ds. zrównoważonego rozwoju w Skanska Commercial Development Europe. Jest także aktywnym członkiem organizacji zajmujących się promocją zrównoważonego budownictwa w regionie CEE: RICS, Urban Land Institute i Polskim Stowarzyszeniu Budownictwa Ekologicznego PLGBC, gdzie jest Członkiem Zarządu.
Waldemar Witczak
Regional Director, SEGRO
Z branżą nieruchomości związany od ponad 20 lat, zaś z SEGRO od 2008 roku. Odpowiada za portfel nieruchomości zlokalizowanych w Poznaniu, Polsce Centralnej oraz w Warszawie. Aktywny członek PMI, IPMA oraz RICS. Absolwent Politechniki Poznańskiej.
Kamil Wyszkowski
Representative and President of the Board of Global Compact Network Poland – Initiative of the UN Secretary General
Prawnik, specjalista prawa międzynarodowego. W latach 2009-14 był dyrektorem biura UNDP w Polsce. Od 2004 roku krajowy przedstawiciel i Dyrektor Generalny Inicjatywy Sekretarza Generalnego ONZ Global Compact w Polsce. Ekspert w zakresie polityk ONZ i UE.
Piotr Zacharski
Expert, Institute of Environmental Protection – National Research Institute
Absolwent Wydziału Mechanicznego, Wydziału Budownictwa oraz Studiów podyplomowych Polityka Ochrony Środowiska, Ekologia i Zarządzanie. W IOŚ-PIB pracuje w Ośrodku Zrównoważonego Rozwoju, gdzie zajmuje się projektami z zakresu energetyki, ciepłownictwa, najlepszych dostępnych technik BAT, samowystarczalności energetycznej gmin, niskiej emisji. Doświadczenie zawodowe zdobywał w przedsiębiorstwach zajmującym się wytwarzaniem i dystrybucją energii elektrycznej i ciepła. Ponadto w pracy zawodowej w KOBiZE zajmował się raportowaniem, monitorowaniem i weryfikacją emisji gazów cieplarnianych w ramach europejskiego systemu handlu emisjami EU-ETS. Pracował przy realizacji projektów mających na celu zmniejszenie strat energii na przesyle ciepła, samowystarczalności energetycznej gmin, adaptacji do zmian klimatów sektora energetycznego w miastach, przeciwdziałania zjawisku niskiej emisji (SMOG, CZYSTE POWIETRZE). Autor lub współautor publikacji związanych z ochroną środowiska w energetyce i adaptacją do zmian klimatu, analiz i projektów w zakresie niskiej emisji, kotłów małej mocy, transportu niskoemisyjnego.
Michał Ziajowski
President of the Board, Precia Polska
Absolwent University of Minnesota, MBA oraz Politechniki Warszawskiej kierunek Budownictwo Hydrotechniczne. Karierę związał z największymi firmami z branży przemysłowej i automatyki. Obecnie zaangażowany w projekty automatyzacji produkcji energii w czołowych elektrowniach w Polsce.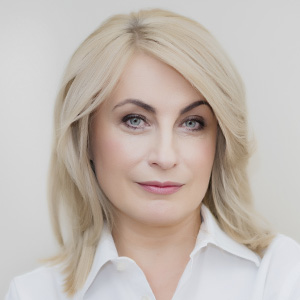 Dr n. med. Dorota Hryniewiecka-Firlej
President of the Board of Pfizer Polska, Internal Medicine Lead;President of the Board of INFARMA
Dorota Hryniewiecka-Firlej graduated from the Medical University in Poznań, with a Ph.D. and the specialization in internal medicine. She has many years of experience in the pharmaceutical industry: Medical Representative and Hospital Treatment Department Manager in Janssen-Cilag, key managerial functions in Novo Nordisk and Wyeth. In Pfizer since 2009, currently Dorota Hryniewiecka-Firlej holds the position of Country Manager Pfizer Poland and Pfizer Internal Medicine Poland Lead, being also a member of Pfizer Innovative Health European Management Board. She is a member of numerous organizations and associations, e.g. INFARMA, Employers of Poland, Executive Club, Business Centre Club. Parallel to an active professional life, she acts for the local community. In spare time, she is dedicated to her passion Gothic manuscripts: she creates and paints illuminations using dyes prepared by herself on the base of medieval recipes.
Prof. Michał Kleiber
Chairman of the Enterprise, Management and Innovation Council, Vice President of the European Academy of Sciences and Arts, President of ECCOMAS
He was the Academy's President in the years 2007-2010, re-elected for the term 2011-2014. Between 1995 and 2002, Professor Kleiber was the director of the Institute of Fundamental Technological Research of the Polish Academy of Sciences, where since 1986 he has been chairman of the Department of Computational Science and Engineering. In the years 1998-2002 he was member of the Academy's Presidium and between 1997-2001 he chaired the Board for Directors of the Academy's research institutes. Prof. Michał Kleiber pursues research in theoretical and applied mechanics as well as information science and applied math. The main subject of his research are applications of state-of-the-art computational techniques in different areas of scientific research, technology and medicine – particularly for modeling, analyzing, simulating and visualizing of complex non-linear thermo- mechanics phenomena. In recent years, he has been actively involved in research and promotion of national innovation policies. Professor Kleiber is an author or co-author of over 240 scientific works and 7 books published by internationally renowned publishing houses. He is a member of editorial boards of 17 leading international scientific journals and the editor-in-chief of the prestigious Archives of Computational Methods in Engineering (Springer). He has also been active in popularizing science by, among others, being a scientific board member for the popular-science journal Wiedza i Życie (Science and Life). Prof. Kleiber is a winner of many awards, including the most prestigious Polish scientific award conferred by the Foundation for Polish Science and the medal granted by the Kingdom of Belgium for innovation achievements. He has been awarded the title of doctor honoris causa by the universities in Lublin, Kraków, Warsaw, Darmstadt (Germany), Mons (Belgium) and The Polish University Abroad, London, U.K. He also holds the ingenieur honoris causa title from the Ecole National d'Ingenieurs in Metz (France). He is a foreign member of the Austrian Academy of Sciences, member of the European Academy of Sciences and Arts in Salzburg and member of the Academia Europaea in London. He is a full member of the Warsaw Learned Society.Prof. Kleiber lectured and did research during long-term stays at a number of renowned universities world-wide: in Stuttgart, Hannover, Darmstadt and Bochum in Germany; Berkeley, CA and Stoors, CN, USA; Tokyo, Japan; Hong Kong, among others.In the years 1998-2001 Michał Kleiber represented Poland in the EU Joint Research Centre as a member of the Board of Governors and in the "Sustainable Growth" Steering Committee in the 5th Framework Programme. Between 2001 and 2005, he headed the Ministry of Science and Information Technology in the Polish government. From 2002 to 2005, Prof. Kleiber was also the chairman of the Governmental Committee for Offset Contracts. In 2005, he was elected member of the European Research Council (Brussels) and chairman of the European Materials Forum (Strasbourg). In the years 2008 – 2010 he was member of the Governing Council Steering Committee of the European Science Foundation in Strasbourg. He also served as the pro bono science and technology advisor to the President of the Republic of Poland (2006 – 2010).
Marek Krupiński
Executive Director, UNICEF Polska
A graduate of Adam Mickiewicz University in Poznań, in French Philology. His professional career began in the mid-seventies in tourism sector, followed by LOT Polish Airlines in the sales department as well as abroad as the head of LOT's representative office in Tunisia and North Africa; in 1992 he was appointed the head of the Management Board's Office, and next the 1st term PLL LOT.SA.'s Management Board member. After system changes in Poland, he was seconded to the Ministry of Defence as the first civilian director of the International Cooperation Department responsible for implementing civilian governance structures. In the years 1996-2002 Director of the Polish commercial office in the French aviation industry group Aerospatiale. In 2003-2006 he worked as the President/Managing Director in one of the most prominent advertising agencies in the Polish market, carrying out a successful programme of debt reduction and restructuring. In the years 2006 to 2007 he returned to LOT Polish Airlines as its Commercial Vice President/Management Board member. In mid-2007, he was appointed by the Council of the Polish National Committee for UNICEF as its Executive Director.
Piotr Mirosław
President of the Board, Lyreco Polska
Piotr Mirosław has almost 25 years of experience in management of sales, marketing and operations in international companies, both in B2C and B2B markets, in different cultures and organizational structures. Since 2014 heading up Lyreco Poland, being market leader in workplace products and services. Before head of Tech Data in Poland, one of top global IT distributors. Board member of Philips Poland, leading consumer sales and marketing in Poland and Central Europe. Sales Director and Managing Director in LG Electronics Poland. Graduate of Warsaw University of Technology, postgraduate study at Warsaw University, postgraduate program in Business School of Warsaw University of Technology and MBA graduate at University of Illinois.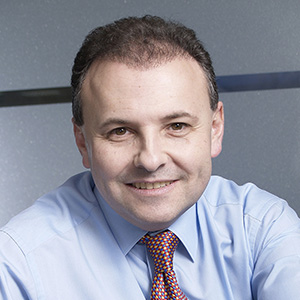 Prof. Witold Orłowski
Rector of the Vistula Academy of Finance and Business in 2016-2019, Chief Economic Advisor in PwC Polska
The founder of the NOBE Independent Center for Economic Studies, in 2002-2005 the Head of the Council of Economic Advisers to the President of the Polish Republic, a lecturer in the field of macroeconomics, the author of numerous books and scientific publications in this field.
Beata Radomska
CEO of Executive Club
Absolwentka Katolickiego Uniwersytetu Lubelskiego oraz Wyższej Szkoły Ubezpieczeń i Bankowości. Ukończyła studia MBA. Posiada kilkunastoletnie doświadczenie menedżerskie. Pracowała w instytucjach finansowych: austriackiej firmie brokerskiej Allfinanz i Skarbiec Asset Management Holding. Od kilku lat związana z branżą doradztwa personalnego, w szczególności jako Managing Partner w Cigno Consulting, która prowadzi działalność z zakresu selekcji i rekrutacji oraz doradztwa personalnego. Pomysłodawczyni oraz Prezes Zarządu Executive Club, najbardziej elitarnej organizacji zrzeszającej top management. Odpowiada za strategię klubu, który integruje elity biznesowe oraz jest platformą wymiany poglądów i inspiracji dla najwyższej kadry menedżerskiej.
Barbara Rajkowska
National Director SOS, Children's Villages Poland
Born in 1972. She held the position of the Board President in Poland between 2010 and 2016, in March 2016, at the Board's request, she was appointed the National Director as the person who knows the organisation like no other. She has been linked for many years to the Association and the Children's Village in Karlino, developed near her home. By education she is an environmental engineer, a graduate of many postgraduate studies in management and the author of publications in the area of leading construction works. She has always acted and worked for the local community. She used to work as the manager of Department of Municipal Services, Environmental Protection and Investment at the Town Hall of Swidwin, she managed significant EU budgets while integrating water and sewer management in the Parsęty basin and built sewerage system in the metropolitan area of Gryfino. Barbara divides her time between her work for one of the large companies in Szczecinek and the Association. Even though she enjoys her work and she has been highly successful in her profession, she does not hide the fact that she works professionally to be able to devote to what is the most important for her, i.e. working for the benefit of abandoned and orphaned children under the care of SOS Children's Villages in Poland. It was under her leadership when the Association, which is most commonly perceived as SOS Children's Villages, opened Family Strengthening Programmes in the communes of Karlino and Skórzec. These are preventive programmes for families at risk of breakdown. In the Association's community centres, the Association's pedagogues, psychologists and social workers do everything within their power for families to stay together and prevent children from going into foster care. In Poland, there are over 79 thousand children without parental care and nearly 1.5 million children live in poverty. Due to substantial social challenges, the Association wishes to include 3000 children into its care by 2020, that is twice as many as at this moment. This is the most important task for Barbara Rajkowska right now. Therefore she motivates her team to constantly search for new sources of financing, co-operates with many companies who are no strangers to corporate responsibility. Barabara Rajkowska actively battles the foster parenthood crisis, which has been continuing for many years in Poland, by boosting the image of this way of life in the eyes of Polish people. Owing to the efforts almost all the houses in SOS Children's Villages are filled with children in need growing under the care of attentive SOS parents. The quality of support provided to SOS parents by pedagogues, psychologists or social workers of SOS Children's Villages is very high. The Director of the Polish Association, being a part of SOS Children's International, is deeply interested in helping children across the entire globe. This is the reason why she supports actions for development of SOS Children's Villages in Cameroon. In her private life she is the mum of Hubert, loves diving and dancing.
Prof. Bolesław Rok
Department of Entrepreneurship and Ethics in Business, Kozminski University
Academic Director of Corporate Responsibility Executive Programme, consultant and lecturer to many professional associations, governmental and commercial organizations. He was a successful entrepreneur for almost 20 years from 1989. Founder of the Responsible Business Forum, affiliated to CSR Europe, Advisory Board Coordinator for UN Global Compact Polska, founder of Responsible Companies Ranking, prepared annually from 2007 and published in the main business newspaper in Poland. He is working as a Chief Ethical Officer for Polish Gas and Oil Company (PGNiG), one of the biggest commercial group in CEE. Member of the special advisory CSR Committee to the Ministry of Economy, Leader of Sensegiving Business Network. He is a jury member in Polish National Sales Award, Marketing Director of the Year Award, Verba Veritatis: An Award for the Best Student's Thesis on Business Ethics, member of the Advisory Board of Institute for Innovative Economy, mFoundation, etc. He has been a member in several international projects. His research interests lie in the intersection of business ethics, social innovation, corporate responsibility, sharing economy, sustainability and strategic management.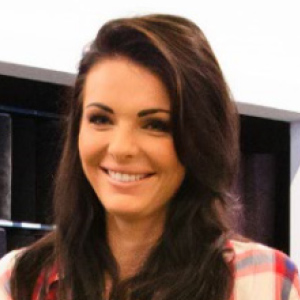 Karolina Sołowow
President of the Council of Fundacja Fabryki Marzeń
Karolina Sołowow is the originator and founder of Fabryka Marzeń Foundation, chairwoman of Foundation's Council. Her main goal was always to help children in need. She comes from a family which wanted to help, could help and help. These were actions triggered by impulse, the need of heart. For these years, she knows that charity should be more orderly, permanent and shows others that philanthropy is a great thing. Encouraging others, you have to set an example yourself. Activity of Karolina Sołowow initially focused on improving comfort of life for children from poor families through modernization of bathrooms. After carrying out 15 such renovations, she decided to strengthen the scale of assistance and established Fabryka Marzeń Foundation, which was registered in September 2015.
Prof. Piotr Wachowiak
Vice Rector for Research and Management, Warsaw School of Economics
For 26 years he has had connections with business practice while working in managerial positions in various organizations, among others he was Deputy Director of the Board of Municipal Houses Warszawa-Śródmieście, Director of the Department of Municipal Buildings Warszawa-Centrum Municipal Office and deputy director of the District Board Żoliborz- member of the District Board and Chancellor of Warsaw School of Economics. He specializes in the issues of human resources in the organization and corporate social responsibility. He conducts research on: personnel policy in enterprises operating in Poland, negotiations, measuring intellectual capital of enterprises, knowledge management in enterprises and corporate social responsibility. Teaches at full-time, MBA and post-graduate studies. Author or co-author of many publications on negotiations, conflict resolution, human resources management, measurement of intellectual capital and knowledge management in enterprise, corporate social responsibility. Cooperates with consulting and training companies. Practices in development of expert opinions for enterprises and in trainings for managerial staff.
Kamil Wyszkowski
Representative and President of the Board of Global Compact Network Poland – Initiative of the UN Secretary General
Kamil Wyszkowski is an expert in international law. He holds the National Representative of United Nations Secretary General Initiative Global Compact in Poland – UNGC. He was working as a general director of UNDP in Poland. He also has much experience in implementing development programs abroad.