Together with experts, using the webinars we want to build a durable and usefull platform of knowledge and inspiration that will prove helpful to entrepreuners. All webinars are available online, so you can get data in the most convenient way – it is available from all places in the world, and all you need is Internet access. We ensure reaching a wide audience. The webinars are broadcast in many places at the same time, which translates into a wide reach.
Noble Health
On April 21, 2021, the fourth edition of the "Noble Health" debate took place. The subject of the discussion, during which representatives of the medical sector took the floor, concerns all of us and is extremely important, especially today - the support of experts is crucial to properly care for your health and that of your employees.
Cybersecurity – How to protect the company?
The main idea of the webinar will be the debate on technologies that are key in the fight against cybercrime. The speakers will discuss the issues of IT resource management and implementation of solutions raising the level of security in cyberspace.
Not just a shield – EU funds as an alternative
The initiative aims to identify funding opportunities that are available for entrepreneurs. Experts will share their experiences and insights on the effective use of EU funds and other available funding sources.
Real Estate 2020
The goal of the webinar is to develop innovative solutions for the industry and to point out prospective development directions in the context of recent events, but also to rapidly develop new technologies in the industry.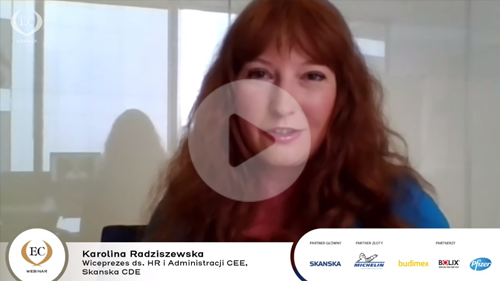 Business Fair Play
Webinar focuses on the activities undertaken by enterprises to show business solidarity and jointly face the challenge of an economic crisis caused by a pandemic.
Network Infrastructure
A project to start a discussion that would find out the path to the digitization of enterprises and development of intelligent networks.
Digital Company
The webinar aims to bring vivid diccussion to the subject of groundbreaking changes taking place in companies related with the digitization of business.
Noble Health
A special initiative aimed at establishing substantive debate on actions that companies can take to minimize the effects of an outbreak of the coronavirus.